James Cleverly confirmed as home secretary after Suella Braverman sacked over inflammatory policing comments
13 November 2023, 08:38 | Updated: 13 November 2023, 11:48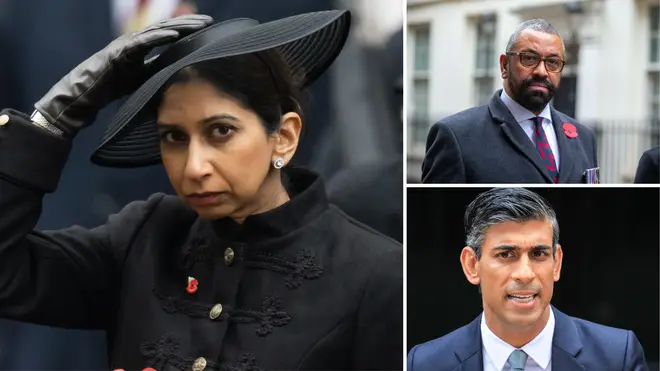 James Cleverly has been confirmed as the new Home Secretary, after Suella Braverman was sacked following inflammatory comments about policing.
James Cleverly, who was foreign secretary, has been replaced in a shock move by former Prime Minister David Cameron.
Mr Cleverly said in a statement: "It is an honour to be appointed as Home Secretary. The goal is clear. My job is to keep people in this country safe."
Meanwhile, Ms Braverman said it had been the "honour of my life" to serve as Home Secretary.
Follow Live: Cabinet reshuffle LIVE: Cameron appointed foreign secretary and Braverman sacked as Sunak shakes up top team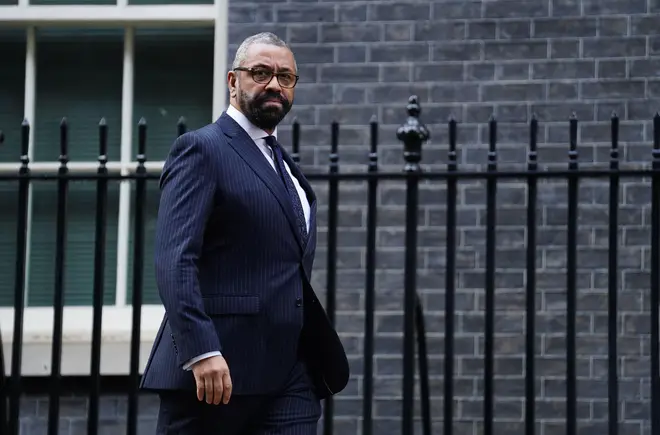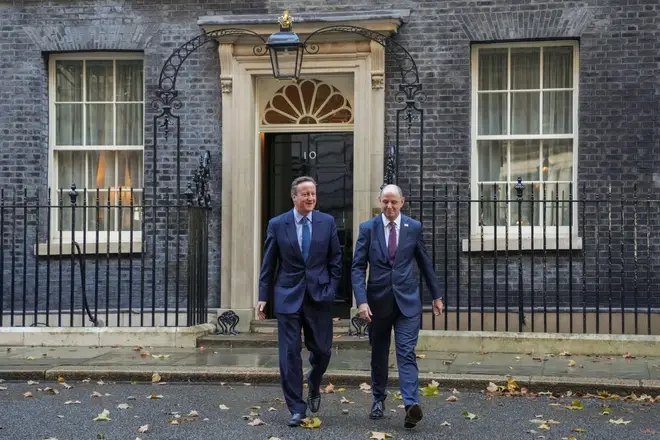 The Prime Minister had been expected to take action after Ms Braverman spoke out of turn over Palestine protests.
The former home secretary accused the Metropolitan Police of 'bias' ahead of a pro-Palestine demonstration on Saturday.
Ms Braverman was also widely blamed over the weekend after a series of 'right-wing counter-protesters' attacked police and tried to reach the pro-Palestine march.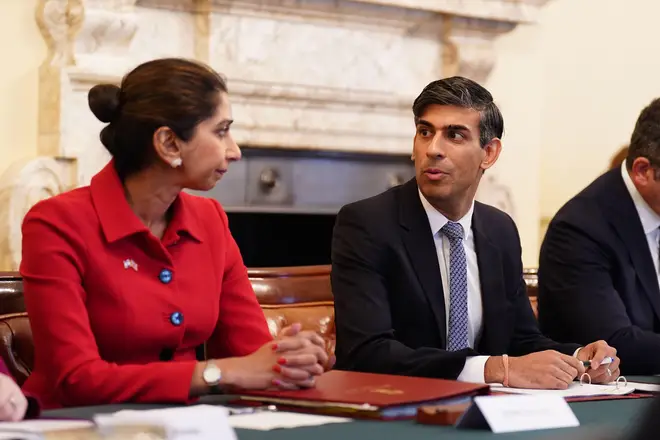 More than 140 people were arrested on Saturday as counter-protesters attacked police while the pro-Palestine march made its way through central London.
Ms Braverman was widely blamed for the clashes, after she called on the Met to ban today's pro-Palestinian protest and accused the police of bias
Scotland's First Minister, Humza Yousaf, called on her to resign on Saturday, as violent broke out in central London.
Read More: Seven charged after chaotic Armistice Day violence in London condemned by PM and police
Read More: 'She has to go': Lord Heseltine tells LBC's Natasha Devon that Braverman must go after Armistice Day violence
Meanwhile, the Mayor of London Sadiq Khan said: "The scenes of disorder we witnessed by the far-right at the Cenotaph are a direct result of the Home Secretary's words. The police's job has been made much harder. 
"The Met have my full support to take action against anyone found spreading hate and breaking the law."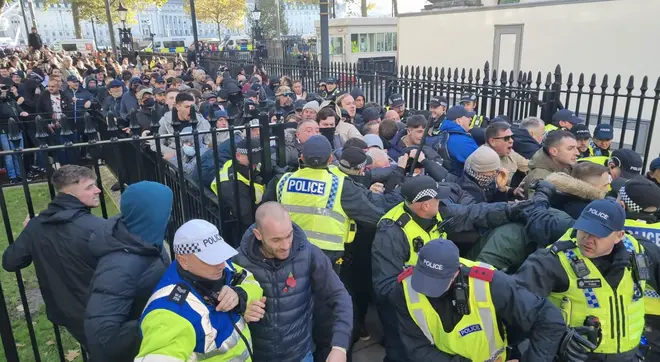 A number of cabinet ministers also refused to back Ms Braverman after her controversial comments.
Both the Chancellor Jeremy Hunt and Defence Secretary Grant Shapps said they would not have used her words.
Meanwhile, armed forces minister James Heappey told LBC's Nick Ferrari at Breakfast this morning that deciding Ms Braverman's future was a job for the prime minister - before she had been sacked.