Prince Harry faces 'cold shoulder' from most Royals when he arrives for King's coronation
13 April 2023, 14:09 | Updated: 13 April 2023, 14:34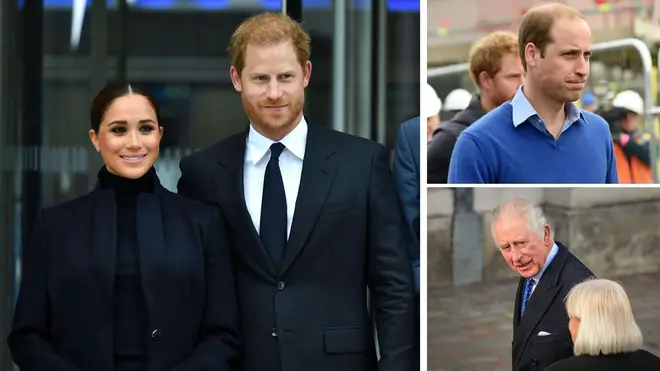 Prince William has no intention of talking to his brother at the coronation after Harry badmouthed him in his memoir and Netflix documentary earlier this year.
After weeks of delicate negotiations over whether the Sussexes would attend King Charles's coronation next month, Harry officially confirmed yesterday he will attend and Meghan will stay in California.
However, sources have claimed the royal family have no interest in talking to the Duke when the time comes, as revelations made in his memoir have soured relationships between Harry and the rest of his family.
According to The Mail, Prince William never wanted to stop his brother from attending the event, but also expressed no desire to talk to him beyond saying hello if he did show up.
Since Harry confirmed his attendance yesterday, it is understood the Prince of Wales' stance on speaking to his brother has not changed.
Read more: King Charles 'very happy to see darling boy Prince Harry' but 'disappointed he won't see Meghan or grandchildren'
Read more: Why isn't Meghan Markle attending King Charles's Coronation?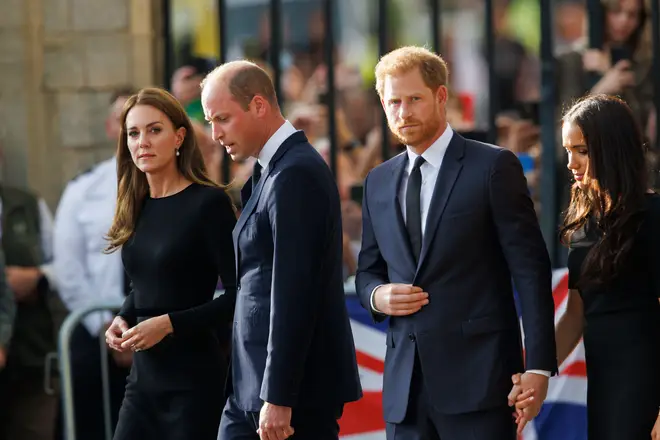 Back in January, the Duke of Sussex publicly called on the royal family to "come clean" and apologise for their behaviour towards Meghan – following the publication of his memoir, Spare.
But William and Charles have been left just as upset and angry with the Duke's behaviour, according to insiders at The Mail.
They also said those in the family have lost hope the brothers will reconcile anytime soon, as they had very minimal contact last year, even before the documentary and memoir had been released.
Royal insiders believe Harry's decision to attend the coronation is his way of extending an olive branch, although the Duke will not be able to join the rest of his family on the balcony as he is no longer a working royal.
The Duke's decision to attend alone has reportedly been a relief to those in the family, and friends of the King have said it would be 'no doubt comforting' for him that his younger son was 'making the effort to come' even though his 'love and patience had been tested to its limits in recent months'.