Rupert Murdoch ended seven-year marriage to Jerry Hall in just 11 words over email
13 April 2023, 16:25 | Updated: 13 April 2023, 17:15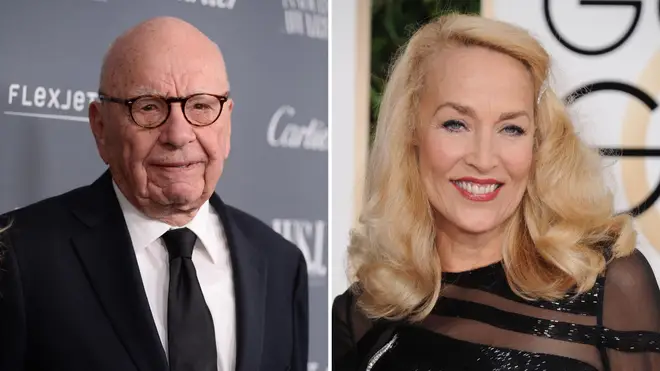 Almost a year on from the pair's shock split, a friend of Jerry Hall said the billionaire announced he wanted a divorce in just 11 words over email.
A friend of Ms Hall said she was absolutely "blindsided" by Mr Murdoch's email saying he wanted a divorce.
According to the source who spoke to Vanity Fair, the pair had "never fought" prior to their split and Jerry had done her best to support the media tycoon through his several illnesses over the years.
The couple were together for seven years before Mr Murdoch reportedly gave his ex-wife 30 days to vacate the Californian mansion they shared.
The brutally-worded email read: "Jerry, sadly I've decided to call an end to our marriage.
"We have certainly had some good times, but I have much to do. My New York lawyer will be contacting yours immediately".
Read more: A male GP has been turned away from an NHS blood donation clinic after refusing to answer a question over whether he was pregnant.
Read more: Fury after Young Conservative politician says 'Welsh people have lower IQs' following failed Cardiff councillor bid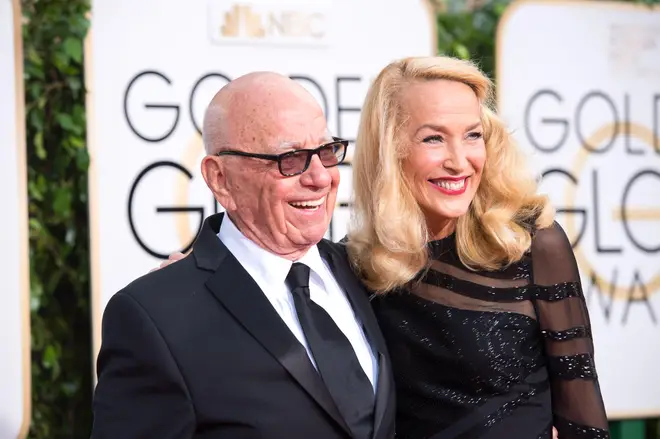 The media mogul split from Jerry Hall suddenly in June 2022, marking the end of a seven-year marriage to his fourth wife.
As part of their divorce settlement, Ms Hall has been banned from giving writers of TV show Succession - which is loosely based on the Murdoch family - any ideas for future episodes.
Details of the pair's divorce emerges just weeks after the 92-year-old both announced and called off his fifth ever engagement, to Ann Lesley Smith, in the space of just two weeks.
Speculation has circulated about Mr Murdoch's decision to end the engagement so abruptly, with most reports pointing to his increasing discomfort with Ms Smith's "outspoken evangelical views".
Before the pair announced the end of their engagement, the billionaire revealed he "dreaded falling in love" but had decided the now-called off marriage would be his "last" ever relationship, in an interview with the New York Post.