'Urgent' probe launched following Russell Brand sexual assault allegations as Met calls for 'victims' to come forward
18 September 2023, 05:54 | Updated: 18 September 2023, 06:16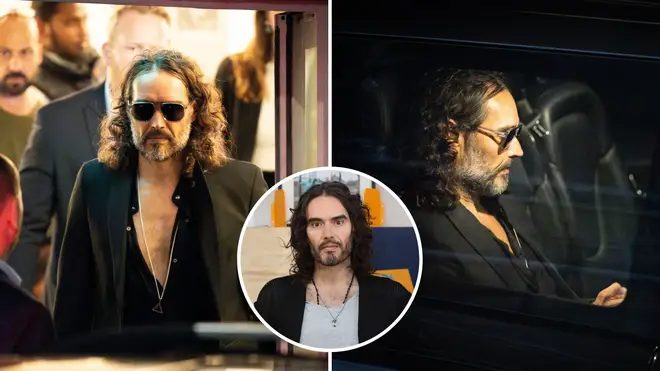 An "urgent" investigation has been launched after serious sexual misconduct allegations were made against Russell Brand.
The comedian has also been accused of emotional abuse as four women spoke publicly on Saturday.
Brand, 48, strenuously denies the claims against him, saying his relationships were always consensual.
An "urgent" investigation has since been launched by broadcasters looking into the claims made, while Brand's talent agency and a women's charity have cut ties with him.
Tavistock Wood and the Trevi Women & Children's Charity in the UK announced they had ended association with Brand and his charity, the Stay Free Foundation.
"Russell became aware of our charity in 2022 after hearing about some of the incredible mothers we have helped to become drug-free over the years," the charity said on Instagram.
"He wanted to support our cause and raise money through his Stay Free Foundation."
It added: "We have ended our association with Russell Brand and the Stay Free Foundation."
Lawyers representing talent agency Tavistock Wood said: "Russell Brand categorically and vehemently denied the allegation made in 2020, but we now believe we were horribly misled by him."
They added that "TW has terminated all professional ties to Brand".
The allegations were made as part of a joint investigation undertaken by the Sunday Times and Channel 4 Dispatches over a one-year period.
Since publication, The Times said it has been contacted by "several women" with claims about Brand, but said their allegations have not yet been investigated and "will now be rigorously checked".
Read more: Police urge women to come forward after sexual assault allegations made against Russell Brand
The BBC said it is "urgently looking into the issues raised" while Brand worked on BBC radio programmes between 2006 and 2008, while Channel 4 announced it was conducting "its own internal investigation" following the allegations.
Channel 4 also pulled all content relating to the comedian from its streaming services.
A statement said: "We will be writing to all our current suppliers reminding them of their responsibilities under our Code of Conduct, as we are committed to ensuring our industry has safe, inclusive and professional working environments."
Brand's accusers say their allegations took place over a seven-year period stretching from 2006 to 2013, when he was at the height of his fame.
Since their accusations emerged, the Metropolitan Police said: "We are aware of media reporting of a series of allegations of sexual assault.
"At this time, we have not received any reports in relation to this.
"If anyone believes they have been the victim of a sexual assault, no matter how long ago it happened, we would encourage them to contact police."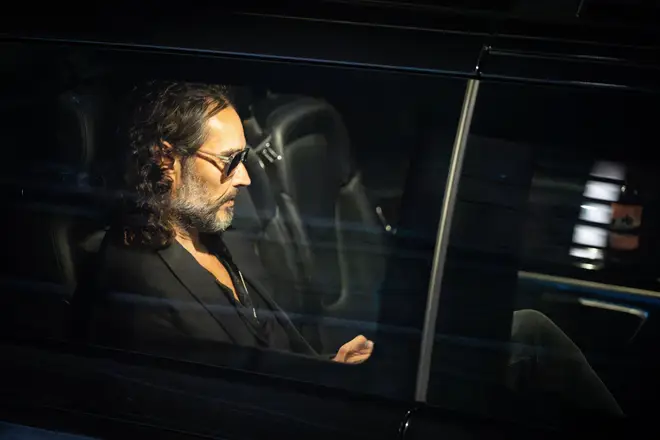 At the time the allegations are said to have taken place, Brand was a presenter for BBC Radio 2, Channel 4, and starring in Hollywood films.
Alongside one woman's initial serious sexual misconduct allegation, a second woman alleges that Brand assaulted her when he was 31 and she was 16 and attending school.
Read more: Russell Brand makes first appearance at sold-out show following serious sexual assault allegations
According to the Sunday Times, a third woman claims she was assaulted while working for Brand in Los Angeles, with the star threatening her with legal action.
A fourth individual alleges she was sexually assaulted by Brand - including accusations of physical and sexual abuse.
As the allegation were published and broadcast, Brand hosted his live show Bipolarisation at London's Wembley Park Theatre. He was about an hour late and blamed traffic on the M40 as he was cheered onto the stage.
"I've got a lot of things to talk to you about. There are obviously some things that I absolutely cannot talk about and I appreciate that you will understand," he said as the show started.
Brand asked fans not to film.
One woman in the crowd held a sign saying "We stand by you".
He was given a standing ovation for a few minutes at the end.
Before the claims were revealed, Brand posted a video on Twitter in which he denied the claims against himself, and implied the mainstream media was trying to target him. He has made a career out of challenging what he sees as conventional narratives in recent years.
Read more: 'Britain's FBI' fumbles ten-month investigation into London's last Russian oligarch as mansion raid was 'unlawful'
Read more: Killer nurse Lucy Letby to appeal conviction after being jailed for life for murder of seven babies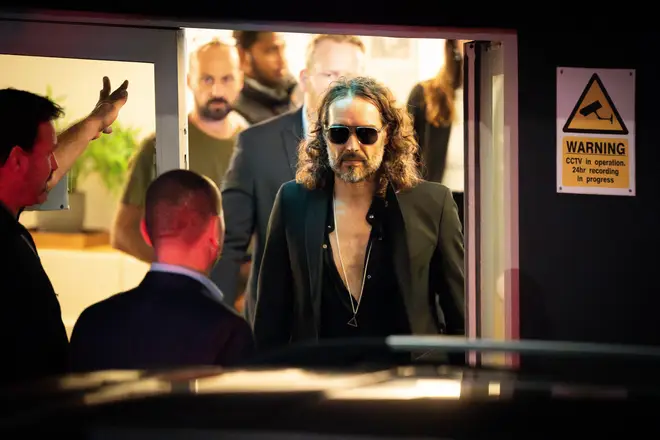 In the two minute and 45 second clip called "This is happening", the 48-year-old says: "Now, this isn't the usual type of video we make on this channel where we critique, attack and undermine the news in all its corruption because in this story, I am the news.
"I've received two extremely disturbing letters or a letter and an email. One from a mainstream media TV company, one from a newspaper listing a litany of extremely egregious and aggressive attacks, as well as some pretty stupid stuff like my community festival should be stopped, that I shouldn't be able to attack mainstream media narratives on this channel.
Read more: 'Britain's FBI' fumbles ten-month investigation into London's last Russian oligarch as mansion raid was 'unlawful'
"But amidst this litany of astonishing rather baroque attacks are some very serious allegations that I absolutely refute.
"These allegations pertain to the time when I was working in the mainstream, when I was in the newspapers all the time, when I was in the movies. And as I've written about extensively in my books, I was very, very promiscuous.
"Now, during that time of promiscuity, the relationships I had were absolutely always consensual. I was always transparent about that then, almost too transparent, and I'm being transparent about it now as well.
"And to see that transparency metastasised into something criminal that I absolutely deny makes me question, is there another agenda at play?"
He went on: "I know that a year ago there was a spate of articles - Russell Brand's a conspiracy theorist, Russell Brand's right wing. I'm aware of news media making phone calls, sending letters to people I know for ages and ages.
"It's been clear to me, or at least it feels to me like there's a serious and concerted agenda to control these kind of spaces and these kind of voices. And I mean, my voice along with your voice.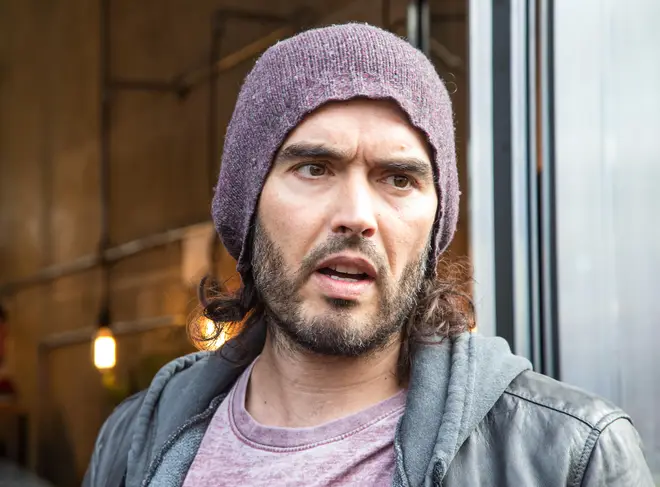 "I don't mind them using my books and my stand-up to talk about my promiscuous consensual conduct in the past. What I seriously refute are these very, very serious criminal allegations.
"Also, it's worth mentioning that there are witnesses whose evidence directly contradicts the narratives that these two mainstream media outlets are trying to construct, apparently, in what seems to me to be a coordinated attack.
"Now, I don't want to get into this any further because of the serious nature of the allegations, but I feel like I'm being attacked and plainly they're working very closely together.
Read more: Killer nurse Lucy Letby to appeal conviction after being jailed for life for murder of seven babies
"We are obviously going to look into this matter 'cause it's very, very serious. In the meantime, I want you to stay close, stay awake, but more important than any of that, if you can, please stay free."
Brand rose to prominence as a stand-up comedian during the early 2000s, making his Edinburgh Festival debut in 2000.
His career break came as the presenter of Big Brother spin-off show Big Brother's Big Mouth on E4.