Chilling video shows suspected Copenhagen gunman brandishing rifle before 3 were killed
3 July 2022, 18:15 | Updated: 4 July 2022, 09:21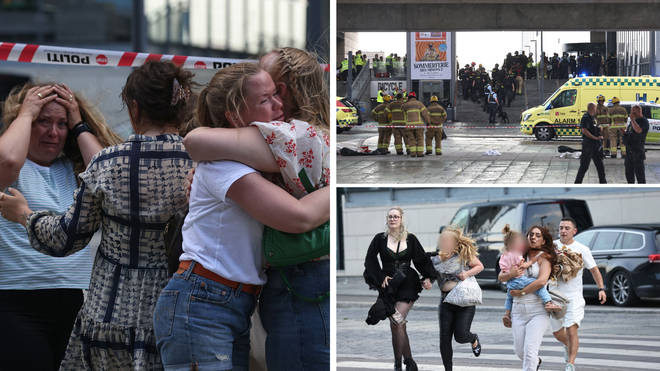 Chilling footage shows a man with a gun walking through a Copenhagen shopping centre moments before a shooting which left three dead and four fighting for their lives.
Terrified shoppers were seen running for safety at the Fields shopping centre in the Danish capital.
Viral video footage posted on Twitter shows the suspected gunman walking calmly through the shopping centre carrying appears to be a hunting rifle.
Dressed in a dark vest, shorts and boots the man paces around the shopping centre before breaking into a run when the footage cuts out.
Copenhagen police inspector Soren Thomassen said the three victims were two Danish 17 year olds and a 47-year-old Russian citizen.
Two Danish women - 40 and 19 - and two Swedes - a man aged 50, and a 16-year-old woman are in a critical condition in hospital.
One person, a 22-year-old "ethnic Dane", was arrested in connection with the shooting.
Police chief Soren Thomassen said there was no indication that the shooting was an act of terror, adding that the suspect had a history of mental health issues.
He will face questioning by a judge on Monday.
Police said they were first alerted to the shooting at 5:36pm local time and arrested the suspect 11 minutes later.
A huge presence of heavily-armed police officers arrived at the scene, with several fire department vehicles also parked outside the mall.
"Denmark was hit by a cruel attack on Sunday night. Several were killed. Even more wounded.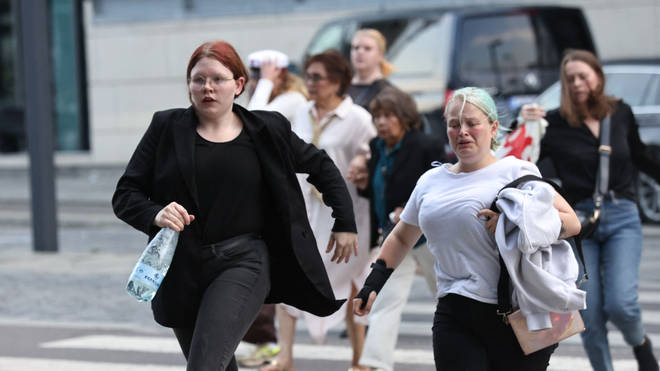 "Innocent families shopping or eating out. Children, adolescents and adults," Prime Minister Mette Frederiksen said in a statement late on Sunday.
"Our beautiful and usually so safe capital was changed in a split second."
"I want to encourage the Danes to stand together and support each other in this difficult time."
Laurits Hermansen told Danish broadcaster DR that he was in a clothing store at the shopping centre with his family when he heard "three-four bangs".
"Really loud bangs," he said.
"It sounded like the shots were being fired just next to the store."
Emilie Jeppesen, 20, told Denmark's Jyllands Posten: "You didn't know what was happening. Suddenly there was just chaos everywhere.
"We were sitting and going to eat and suddenly we could see people running.
"Then we first thought 'why do people run?' But then we could hear shots."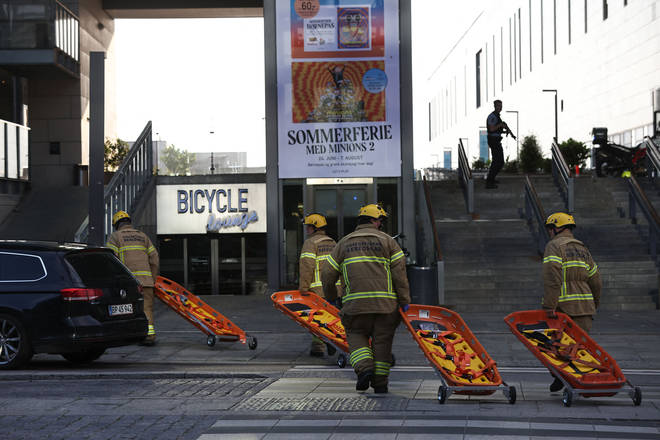 Harry Styles was expected to perform at a venue 500 yards away from to the mall on Sunday night but his concert was cancelled after the incident.
Children who were near the scene of the shooting to attend the concert will be offered psychological support, police said.
In a tweet, the former One Direction star said he was "heartbroken" and "devastated for the victims".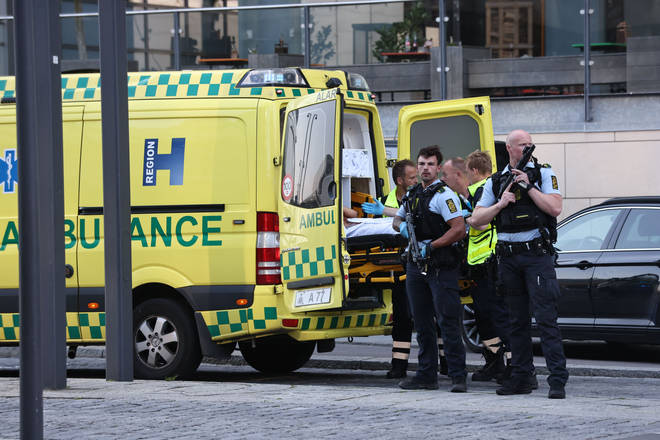 Copenhagen's Lord Mayor Sophie Andersen tweeted: "Terrible reports of shooting in Fields. We do not yet know for sure how many are injured or dead, but it is very serious."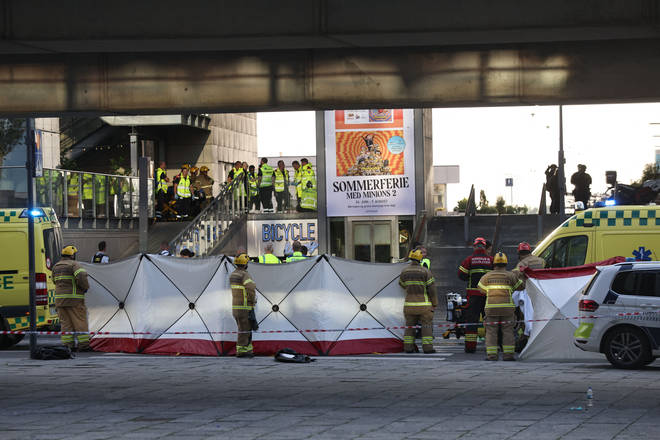 Earlier police advised people inside the mall to stay where they were and await police assistance.
Police, paramedics and the fire service were at the scene.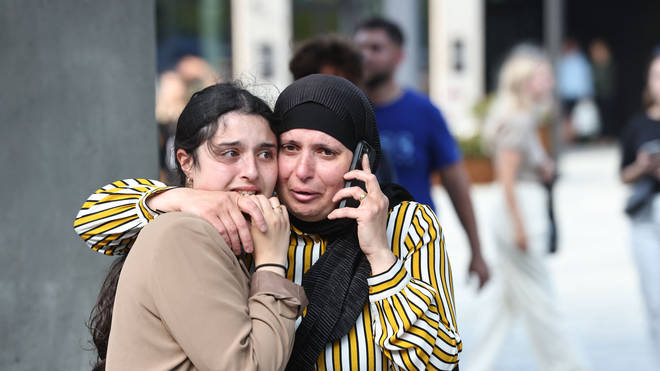 Police reinforcements were deployed around the large Field's mall between the city centre and the airport, Copenhagen police wrote on Twitter.
"We're on the scene, shots were fired and several people have been hit," they said.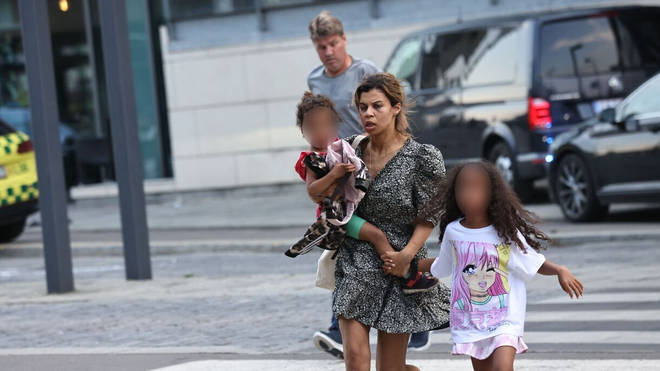 The shopping centre is close to the city's airport.
Shortly after the shooting, the royal palace said a reception with Crown Prince Frederik connected to the Tour de France cycling race had been cancelled.
The first three stages of the race were held in Denmark this year, the palace said in a statement.
The reception was due to be held on the royal yacht that is moored in Soenderborg, the town where the third stage ended.