'I wasn't allowed to speak to anybody': Teenager kept in south London flat for years by musician who sold girls for sex
9 November 2023, 16:51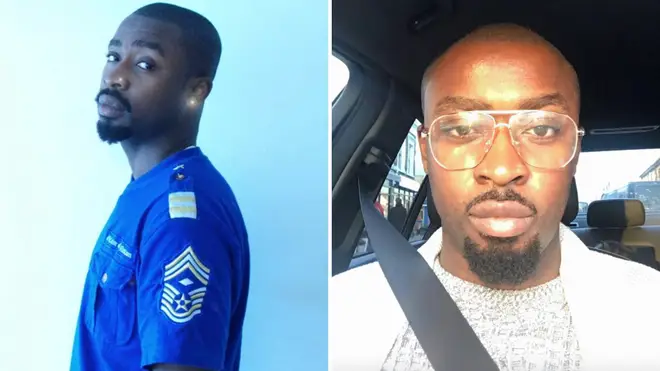 A woman who was sexually exploited as a teenager by an amateur musician has told LBC of her harrowing four-year ordeal, where she was isolated in a room his south London flat.
Benjamin Agyemang, 45, has been jailed for 13-and-a-half years for sexually abusing three teenage girls and selling them to 'clients' for sex.
He introduced himself under his stage name Marshay Ramone, and masqueraded as a successful singer with high-level contacts in the industry.
Inner London Crown Court heard how he "used his charisma" to target girls aged between 14-16, telling them he could secure them modelling jobs in music videos.
Nevaeh, not her real name, was 14 and wearing her school uniform when she was approached by Agyemang in 2008.
"He said 'you're so beautiful, I see you being a model'. He gave me compliments based on how I look - I felt happy", she told LBC.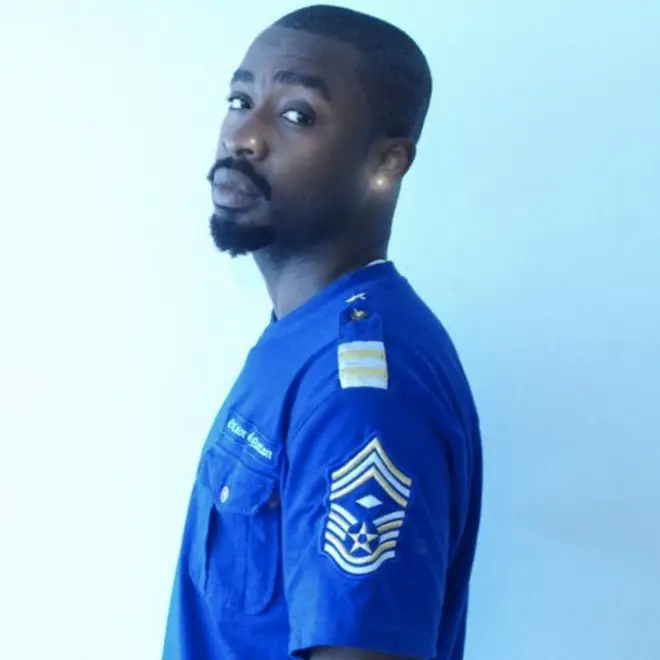 "In the family I grew up in, attention wasn't a thing I was getting. There was a lot of neglect growing up, so any form of attention or love from elsewhere was something I was craving," she continued.
"He was able to pray on that."
Nevaeh, now 29, said she went with him to his flat in Elephant and Castle, where the physical and sexual assaults began "very quickly."
Read More: Musician who sold teenage girls for sex after promising them a modelling career jailed for 13 years
Read More: Man, 33, guilty of murdering Irish school teacher Ashling Murphy as she went for run by canal
She told LBC: "I was there for years, I remember very vividly celebrating my 16th birthday in that place.
"I was in a room where I wasn't allowed to speak to or interact with anybody.
"There were specific people he would let me interact with - it was women he had already broken. I remember telling them to get out, but it didn't click in my head that I needed to get out".
Nevaeh told LBC she has struggled with feelings of guilt and has attempted to take her own life, after Agyemang manipulated her in to recruiting other schoolgirls, who she didn't realise he would also exploit.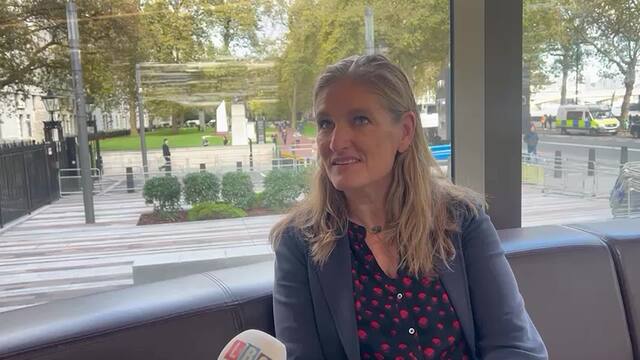 Met Police DC speaks on the sentencing of Marshay Ramone
Another victim, Soraya - not her real name - told LBC that Agyemang "said all the right things" and "seemed like he was going to look after me, and help me reach or achieve something".
At the age of 16 she was lured to Agyemang's flat on the promise he could make her a model.
He took her to a bar and introduced her to an older wealthy man who he suggested was important in the modelling business, but instead Agyemang had sold her as an escort without her knowledge. She was taken to the man's house and sexually assaulted.
In her victim impact statement which was read at Inner London Crown Court, she said she felt "ugly, dirty, and afraid to leave the house" as a result of her ordeal.
She described becoming closed off from her family and friends, and said she had gotten in to a controlling relationship because she was "so damaged".
Soraya, now 36, told LBC: "I hate him - he's disgusting. I'm a mum now, I have a 13-year-old daughter, and it just makes it hit home even more.
"It's disgusting to target a young girl and do that, when she doesn't know what's happening."
Agyemang was releasing music on YouTube, Spotify and iTunes under the name Marshay Ramone, and frequently sang about sex and being a 'pimp'.
His YouTube channel features a video for a song called "Pimp Suit", where he is seen surrounded by girls in their underwear.
In 2021, Nevaeh came forward to report offences of sexual assault and exploitation to the Metropolitan Police, who began an investigation in to Agyemang.
Police identified further victims, and Agyemang was charged in June 2022 with offences against three women, who were aged between 14-16 at the time of the abuse.
It's feared there are many more victims who haven't come forward.
Detective Constable Kate Orr of the Metropolitan Police told LBC: "I do fear there are more victims - these offences go back many years, and I would urge any other woman who hears about this and feels they have been a victim of his offending to come forward to police and report this.
"It will be investigated and dealt with very, very seriously. They will be listened to. The fact that offences may have taken place many years ago doesn't mean that we won't investigate them just as diligently as we would with any other offence."
Agyemang was found guilty on Wednesday, 27 September of one count of attempting to procure a girl under the age of 21 to have unlawful sexual intercourse, two counts of arranging or facilitating the commission of a child sex offence and four counts of sexual activity with a child.