Ten Israeli peace activists taken hostage by Hamas, with 'another nine murdered'
25 October 2023, 05:38 | Updated: 25 October 2023, 07:35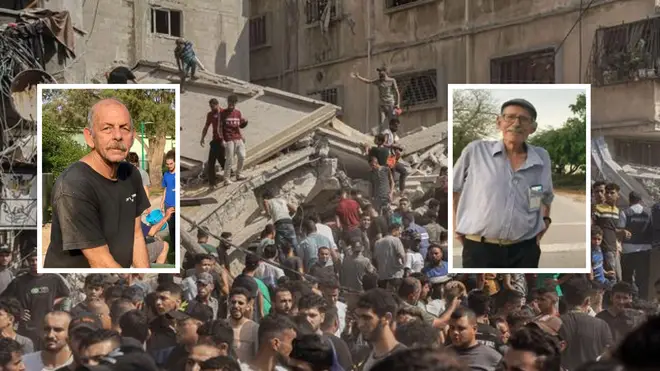 Ten peace activists were taken by Hamas from Israel as hostages in the October 7 attacks.
Around 200 people were snatched into captivity in total, with four released so far, as the Israel-Hamas conflict continues.
The activists work for the charity Road to Recovery, which helps take sick Palestinians from Gaza to Israel for treatment.
Among the charity volunteers still in captivity are drivers and peace activists Vivian Silver, 74, Chaim Peri, 79 and Oded Lifshitz, 83.
Mr Lifshitz is the wife of Yocheved, one of two women who was released on Monday night.
Read more: 'I went through hell': Freed hostage reveals details of nightmare ordeal after she was kidnapped by Hamas
Read more: Israel rejects calls for ceasefire and says UN chief should resign over 'shocking' comments on Gaza crisis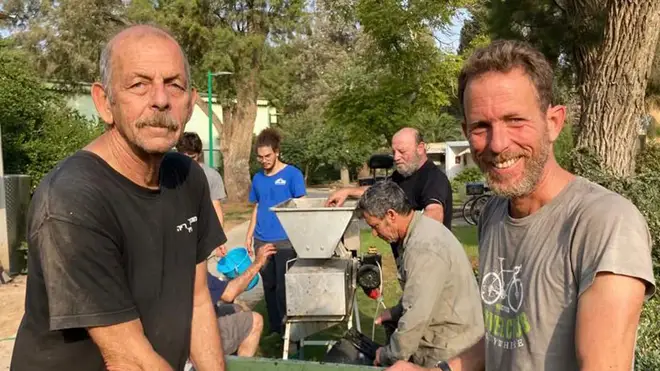 Mr Peri, a grandfather of 13, needs daily medication for a heart issue, the Sun reported.
Road to Recovery has 1,300 volunteers in Israel and Palestine. In 2023, these drivers took 1,650 Palestinian patients to hospitals all over Israel in their cars.
The charity also puts on fun days and beach outings for sick children every year. Road to Recovery raised the equivalent of £400,000 for vital medical treatment and equipment for Palestinians.
Much of the money came from Kibbutz Be'eri, which saw one of the most brutal massacres of the Hamas attacks. But Road to Recovery vowed to continue its work despite the brutality.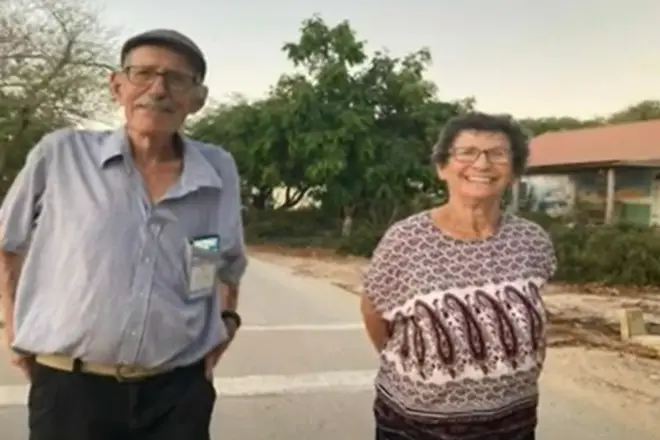 Chief executive Yael Noy said: "We remain hopeful and stand strong in our demand for the immediate return of our volunteers and their family members who were kidnapped.
"Our hearts and deep concerns are with the Israeli hostages held in Gaza and the Gazan patients and their families.
"Even with what's happening now I have kept on talking to my friends in Gaza - there are dozens of Palestinian families who keep in touch with me.
"There is a 14-year-old girl in Gaza who had a kidney transplant from her mother carried out in Israel, and my father has been driving her once a week for seven years and she calls him grandfather.
"There is an Israeli woman whose kidney was found not to be suitable for one of her own family members so she gave it to a child from Gaza, and a woman from Gaza donated a kidney in return.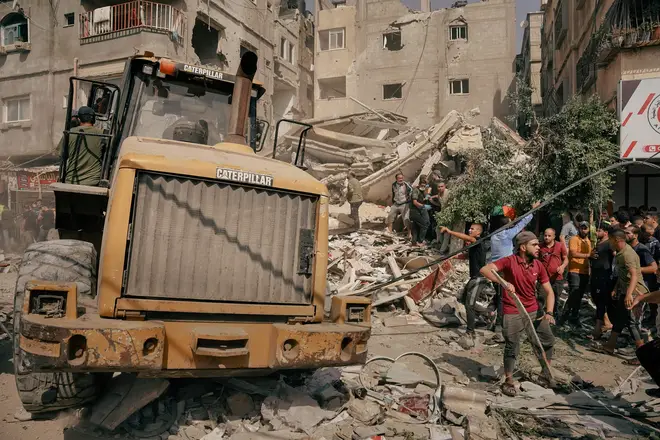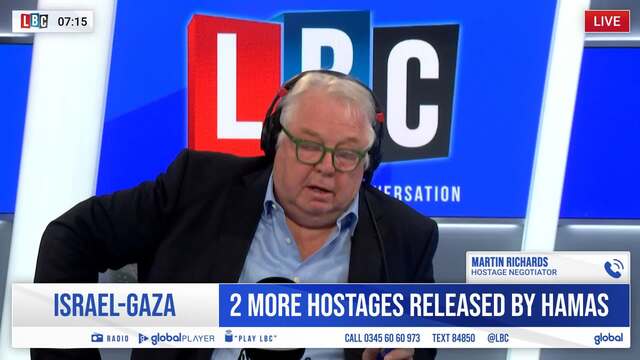 Hostage Negotiator explains to LBC how Hamas were convinced to release hostages
"We call for an end of violence and for compassion and demand the intervention of the international community in the immediate return of the hostages."
Speaking to LBC's Nick Ferrari at Breakfast, International Hostage Negotiator and Kidnap Response Consultant Martin Richards explained how international agencies speak to Hamas to get them to release hostages.
He told Nick Hamas would have dealt with trusted intermediaries, explaining they "very rarely would deal with governments directly as they are fearful of being trapped."
When Nick asked Mr Richards if he was surprised that one hostage who was released shook hands with her Hamas captor, the kidnap expert said he was not surprised by the gesture.
"Hostages are under an immense amount of stress, they'll go through a range of emotions during captivity, and after captivity when they're returned to their families."
Lior Peri, the son of volunteer driver Haim, lost his brother Danny Darlington and his girlfriend in the Hamas attack, and echoed calls for the hostages to be returned.
Lior, 50, said: "All his life my father was a peace activist.
"He used to attend demonstrations and lobby for the parties making the greatest peace efforts.
"But when he became too old for that, he decided to volunteer for driving the Palestinian children to hospitals.
"Please bring my father Haim back home."
It comes after Ms Lifschitz, speaking from a hospital in Tel Aviv, said: "I went through hell, that I could not have known."
She described how she was kidnapped by Hamas gunmen on motorbikes, before being taken into a "spider's web" of underground tunnels.
She said she was kept with other captives, sleeping on the floor in the tunnels with one guard per five hostages.
Ms Lifschitz was released on Monday night along with Nurit Cooper, whose husband is also still being held. Two others, a mother and daughter from the US, were released on Friday.
Ms Lifschitz said the people who greeted her after she was taken off the motorbike told her they "believe in the Quran" and would not hurt her.
Describing the conditions, she said she was given white cheese, cucumber and pita bread to eat - the same food eaten by their captors.
She said the group seemed "really prepared" and it appeared the operation had been planned for a long time.
Meanwhile six Brits are still being held hostage by Hamas after the terrorist incursion into Israel on October 7.
World leaders gathered at the UN on Tuesday to debate whether to support a temporary ceasefire to enable the release of Hamas' remaining 200 hostages and allow more humanitarian aid into Gaza.
Israel has so far rejected calls for a ceasefire, as it continues to insist it is preparing to 'wipe out' Hamas in a ground invasion after a terrorist attack killed 1,400 Israelis earlier this month.
Reports emerged overnight of 700 more Palestinians killed in Israeli airstrikes on Gaza, taking the death toll in the territory to around 5,800. This has not been independently verified.