Testing scandal: 'We don't have enough testing capacity', Boris Johnson admits
16 September 2020, 16:32 | Updated: 16 September 2020, 21:01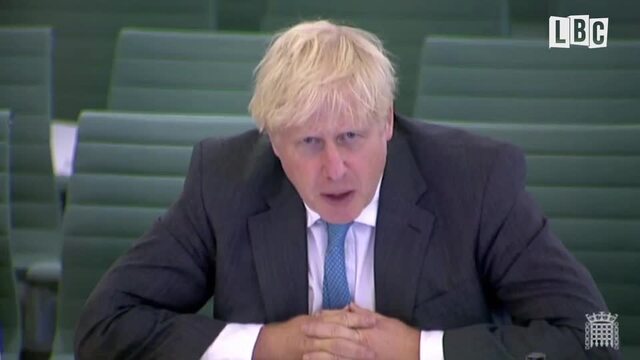 Boris Johnson admits the UK does not currently have enough testing capacity
The UK "does not have enough testing capacity" at the moment, Prime Minister Boris Johnson has admitted.
Answering questions during the Commons Liaison Committee on Wednesday, the UK leader conceded that the supply of coronavirus tests could not keep up with demand.
When asked whether the country has enough tests available, Mr Johnson replied: "The short answer to that is no, we don't.
"We don't have enough testing capacity now. In an ideal world, I would like to test absolutely everybody that wants a test immediately.
"However, there has been a massive increase in testing capacity."
It comes after LBC revealed the scope of the issues surrounding testing, namely that there were no tests available for the top 10 coronavirus hotspots in England.
Read more: PM defends UK coronavirus testing as 'most thorough in Europe'
Read more: Sir Keir Starmer 'relieved' after his child's Covid test is negative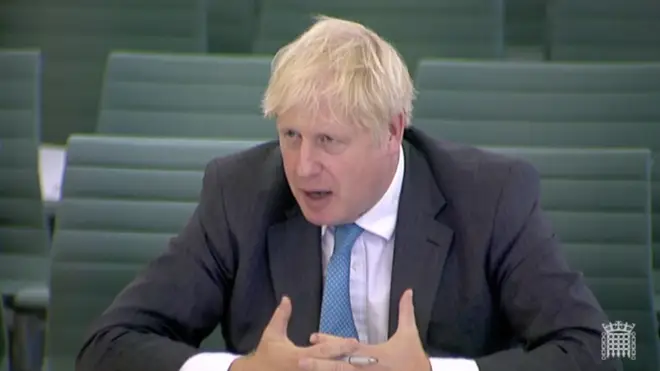 But now an extended investigation has found only two of the 48 Covid-19 hotspots in England had tests available for people trying to book via the government website on Wednesday.
No 10 has since announced it will be reviewing the criteria for who can book a test in the wake of the probe.
When asked when capacity will be in place, Mr Johnson said the country will be up to 500,000 tests a day by the end of October.
However, only last week Health Secretary Matt Hancock told the Health and Social Care Select Committee the problem would be resolved "within two weeks" from then - or a week from now.
The prime minister was asked what has happened between last week and today to change that, to which he repeated his previous point about the 500,000 target.
Read more: Testing, testing... Govt announces urgent review after LBC probe
Read more: Labour challenges Government over lack of tests in Covid hotspots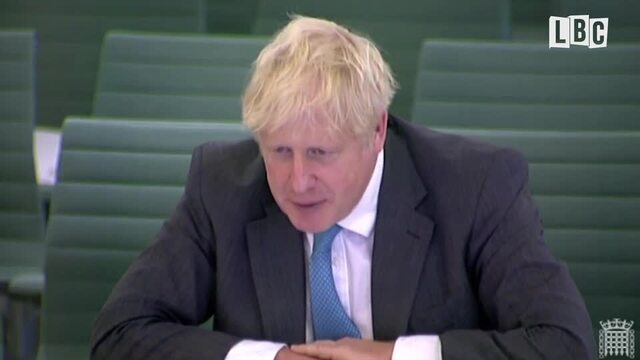 PM: Government will do 'everything in its power' to prevent second national lockdown
He was then asked if that number will be sufficient by that point in time.
"We sincerely hope," he replied.
"But what has happened is that demand has massively accelerated just in the last couple of weeks and if you look at the graphs of people either asking for a test, getting on the website or ringing up for a test, they're going up," he added.
The prime minister was then pressed on why those numbers were increasing.
"The reasons for that are many. People are seeking to get a test in the hope that they can thereby be released to get on with their lives in the normal way," he said.
Mr Johnson was asked whether this was an unreasonable expectation for the general public to have.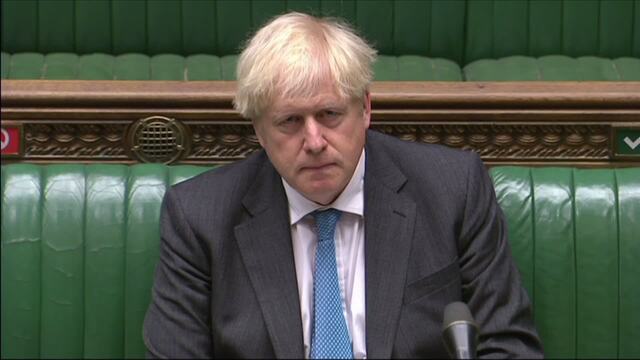 Do all care homes have weekly coronavirus tests?
"That is perfectly reasonable and I can understand why people are doing that but the advice and the guidance is that people should seek a test, not in those circumstances, but when they have symptoms," he explained.
The prime minister then said the government would "shortly" set out priority groups for testing.
"Everything is being done that we possibly can to increase testing capacity," the UK leader told the committee, adding that the effort includes "automation, batch testing and securing supplies abroad".
He said a total of four new labs were being built across the country and 300 people were being hired.
"Testing capacity just in the last two weeks has gone up 10%," he added.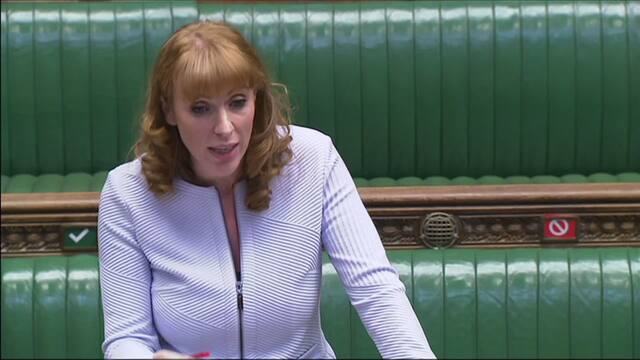 'Time and time again' Boris Johnson breaks his promises
During Prime Minister's Questions on Wednesday, Mr Johnson defended the UK's testing regime as "the most thorough" in Europe despite concerns over demand.
He made the comments while going head-to-head with deputy Labour leader Angela Rayner, who replaced Sir Keir Starmer at the despatch box this week while he waited for the result of his child's coronavirus test - which turned out negative.
"We have delivered the most thorough testing regime in anywhere in Europe, and the number of tests per day conducted has gone up from 210,000 last week to 240,000 this week," Mr Johnson insisted to Ms Rayner.
He added: "In other words, we are delivering exactly what we said we would do.
"What is happening is the British people, quite understandably, are responding to that system with a huge, huge surge in demand.
"And so it's important that everybody follows the guidance about when they should be getting a test."
Listen & subscribe: Global Player | Apple Podcasts | Google Podcasts | Spotify