'Incredible, biblical, celestial, heartbreaking': Fans hail The Beatles final song 'Now and Then' made with help of AI
2 November 2023, 14:53 | Updated: 2 November 2023, 16:13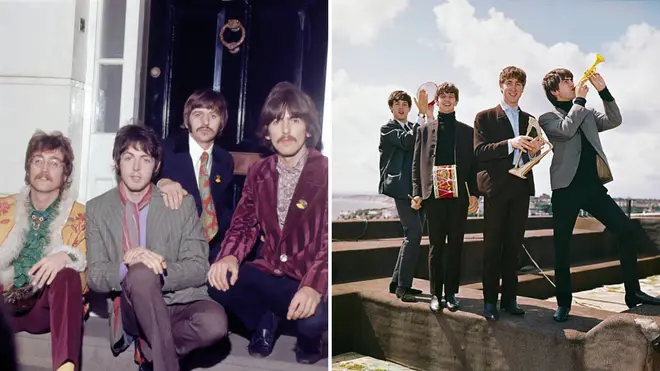 The Beatles have released their final song, called 'Now and Then', more than five decades after breaking up.
The song was originally written and recorded by John Lennon in the late 1970s, before he was murdered in 1980.
His partner Yoko Ono passed it onto his former bandmates but there were problems extracting his audio for the recording.
Now audio restoration technology has allowed engineers to clean up his vocals, as well as guitar recordings by George Harrison, which he made in 1995.
A music video directed by Peter Jackson, who also made the 2021 documentary The Beatles: Get Back about the making of the band's final album Let It Be is set to be released on Friday.
Read more: The Beatles to release emotional final song – after AI brings John Lennon and George Harrison back to life
The Beatles - Now And Then (Official Audio)
Sir Paul McCartney and Sir Ringo Starr are the last two of the four bandmates remaining, after George Harrison died in 2001.
A short documentary put out about the making of Now and Then features Sir Paul McCartney, Sir Ringo Starr and Lennon's son, Sean Ono Lennon.
Sir Paul describes in the documentary how the bandmates developed the song in the 1990s.
"George and Ringo came down to my studio. Nice day. Fabulous day. We listened to the track," he said.
"There's John in his apartment in New York City, banging away at his piano, doing a little demo.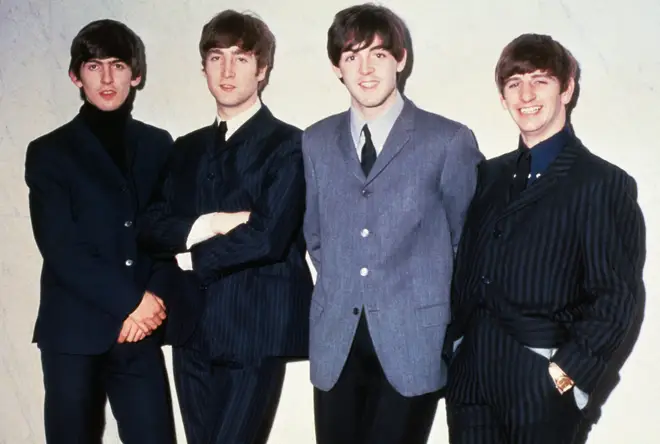 "Is it something we shouldn't do? Every time I thought like that, I thought wait a minute. Let's say I had a chance to ask John, 'Hey John, would you like us to finish this last song of yours?' I'm telling you, I know the answer would've been: 'Yeah!' He would've loved that."
He said that when he and Sir Ringo started working on the song again "all of those memories come flooding back".
"How lucky was I to have those men in my life and to work with those men so intimately and to come up with such a body of music?
"To still be working on Beatles music in 2023 - wow."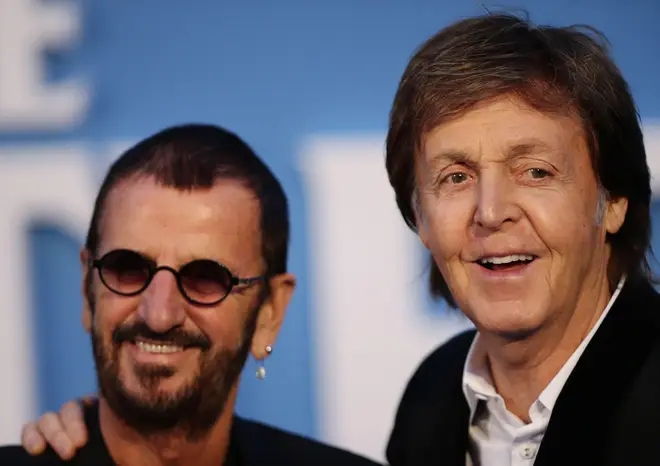 "We're actually messing around with state-of-the-art technology, which is something The Beatles would have been very interested in.
"Now And Then, it's probably like the last Beatles song. And we've all played on it, so it is a genuine Beatles recording."
Liam Gallagher said he like the song. He told his Twitter followers on Thursday morning: "Absolutely incredible biblical celestial heartbreaking and heartwarming all at the same time."
Sir Paul, 81, said: "There it was, John's voice, crystal clear. It's quite emotional. And we all play on it, it's a genuine Beatles recording. In 2023 to still be working on Beatles music, and about to release a new song the public haven't heard, I think it's an exciting thing."
George's widow Olivia Harrison said: "Back in 1995, after several days in the studio working on the track, George felt the technical issues with the demo were insurmountable and concluded that it was not possible to finish the track to a high enough standard.
"If he were here today, Dhani and I know he would have whole-heartedly joined Paul and Ringo in completing the recording of Now And Then."
It comes after John's demos for Free As A Bird and Real Love were both completed as new Beatles songs and respectively released as singles in 1995 and 1996, as part of The Beatles Anthology project.
Peter Jackson and his team had developed new software that allowed them to "de-mix" mono recordings from the 1970s to isolate individual instruments and vocals.
Producer Giles Martin said the software used elements of artificial intelligence and machine learning to separate overlapping sounds.
"It has to learn what the sound of John Lennon's guitar is, for instance, and the more information you can give it, the better it becomes," he said.
That process has now been applied to the original tape of Now And Then, removing tape hiss and electrical mains noise while preserving Lennon's performance.
Paul added a slide guitar solo inspired by George; he and Ringo also contributed backing vocals to the chorus.
Ringo said: "It was the closest we'll ever come to having him back in the room so it was very emotional for all of us. It was like John was there, you know. It's far out."
John's son Sean Ono Lennon added: "It was incredibly touching to hear them working together after all the years that Dad had been gone. It's the last song my dad, Paul, George and Ringo got to make together. It's like a time capsule and all feels very meant to be."
The track also features a "quintessentially Beatles string arrangement" recorded in 2022 as well as backing vocals from the original recordings of Here, There And Everywhere, Eleanor Rigby and Because, woven into the new song using new technology.