The UK's worst airlines for delays have been named - with one carrier top for the second year running
10 April 2023, 09:19 | Updated: 10 April 2023, 09:23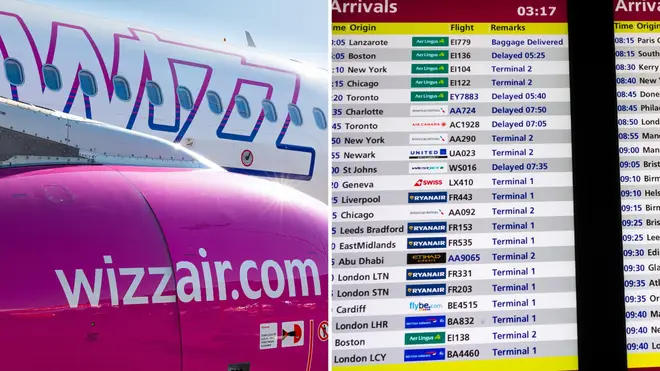 WizzAir has been named as the UK's worst flight provider for the second year running, as the Civil Aviation Authority announced the Hungarian airline had average delays of 46 minutes and six seconds last year.
The provider was named as part of the CAA's release of flight statistics and retained the title as worst airline which it also won in 2021.
The PA news agency analysed the data - and found that WizzAir's average delay had trebled over 12 months.
Wizz Air operates short-haul flights from eight UK airports in several major cities and the data did not include those flights which have been cancelled.
The average delay for all scheduled and chartered flights from UK airports was 23 minutes across 2022.
Tui took the second-last slot with their average delays reaching 40 minutes and 18 seconds across the year.
Following up this pair was luxury long-haul operator Qatar Airways - in the year in which the Gulf state hosted the World Cup in December.
The most punctual operator was Norwegian Air Shuttle which had a average delay of just 13 minutes and 42 seconds.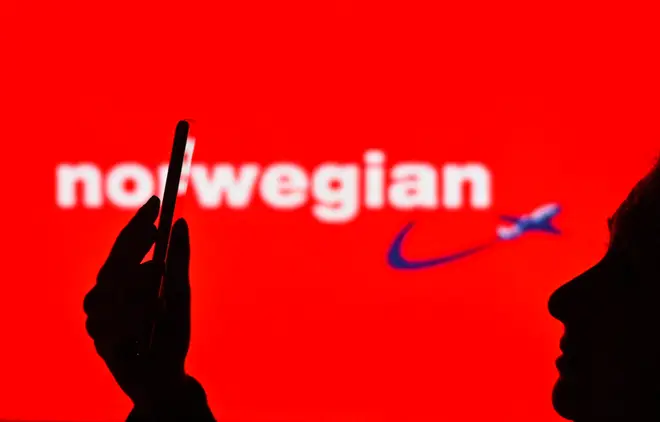 Read More: Easter horror as worshipper knifed outside church after Sunday service, with suspect arrested
Read More: Junior doctor strikes to cancel routine surgeries with emergency care prioritised, NHS England says
The data comes as the Easter getaway in the ports is set against a backdrop of French protests, coupled with ongoing disruption at Dover - which could cause stress for those hoping to go abroad over the long weekend.
With people heading away from the cities, the worst congestion is expected to be on major roads in the South West and Home Counties.
Engineering work on some of the railways is also taking place, with Network Rail carrying out a major project on the West Coast Main Line, meaning no services will run between London Euston and Milton Keynes Central.
Heavy traffic leading up to the Port of Dover, as well as delays as French border control, caused chaos last weekend, as families went away for the first part of their Easter break.
The Port of Dover said that they would be conducting a "full review" of plans to improve their approach ahead of the Bank Holiday.
But travellers have been warned to expect at least a two-hour wait if they are heading to the Port on Friday.