'There is no such thing as truth in politics': Lord Saatchi highlights flaws in Labour's attack ads
14 April 2023, 07:53 | Updated: 14 April 2023, 09:41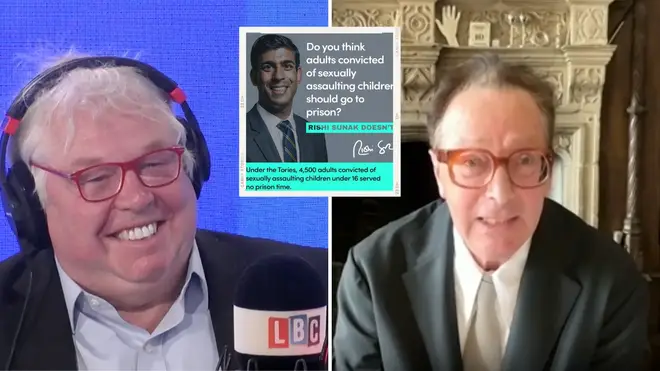 Advertising mogul Lord Saatchi has today told Nick Ferrari that Labour's attack adverts targeting the Tories lack a "real philosophical viewpoint" and appear to have "come from nowhere".
"If you were to ask me about these particular Labour advertisements that have caused such a fuss, I've got nothing to say in criticising them for being low," explained Mr Saatchi to Nick Ferrari at Breakfast.
"I don't think it's possible to have such a thing," he explained.
Lord Saatchi, a lifetime peer, is responsible for some of the most famous political advertising from across the decades, including the "Labour Isn't Working" poster from Margaret Thatcher's election victory in 1979.
Widely known for coining the concept of 'negative political advertising', the peer said he regards "politics as like poetry... it's the only possible words in the only possible order".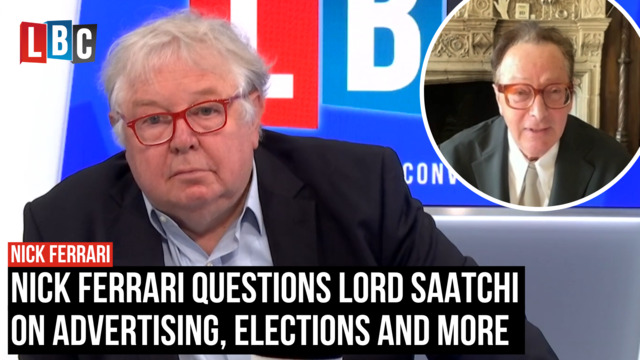 Nick Ferrari questions Lord Saatchi on advertising, elections and more
Labour's recent attack ads saw the political party accused of 'gutter politics' after graphics emerged criticising Prime Minister Rishi Sunak.
Depicting a large image of Mr Sunak, one poster in the series of ads read: "Do you think an adult convicted of possessing a gun with intent to harm should go to prison?"
The poster adds: "Rishi Sunak doesn't" before signing the image off with the PM's signature.
Read more: Prince Harry was 'always going to Coronation alone' after Meghan was put in an 'impossible position'
Read more: Putin's top generals plotting to 'throw' Ukraine war, according to rumour in leaked US spy documents
"My objection to these Labour advertisements would be that they come from nowhere," remarked Lord Saatchi.
Adding: "If you want these negative campaigns to be effective, they will have to start from a real philosophical viewpoint - and that's what's required."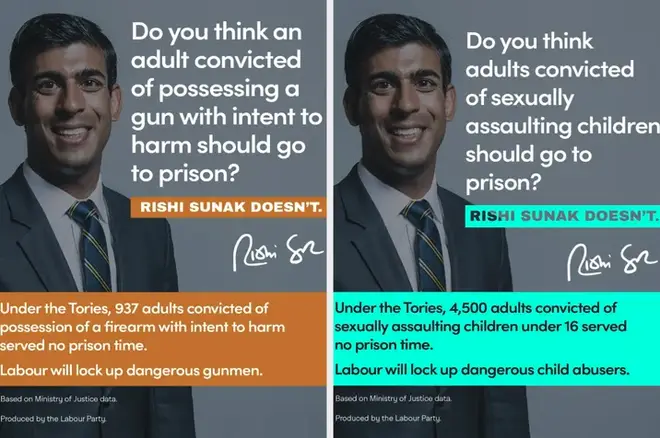 Asked whether the Conservative party's recent "stop the boats" slogan could be considered an enduring political tagline, he added it was "not my place" to pass judgement.
"Whatever the Tory party says, it will have to come from a philosophy, it can't start out of thin air," remarked Mr Saatchi.
He highlighted that negativity "doesn't sell" unless it's bolstered by a steadfast philosophy, highlighting the Conservative party had survived the decades because of such planning.
"The Tory party knows how to do that, they've done it before," said Lord Saatchi.
Speaking with Nick, the lifetime peer spoke at length about the history of negative advertising and its impact on the current political landscape.
"This is why there is no regulation of political campaigns - there can't be," said Lord Saatchi.
"There is no such thing as truth in politics... In every general election campaign, there are competing versions of the truth."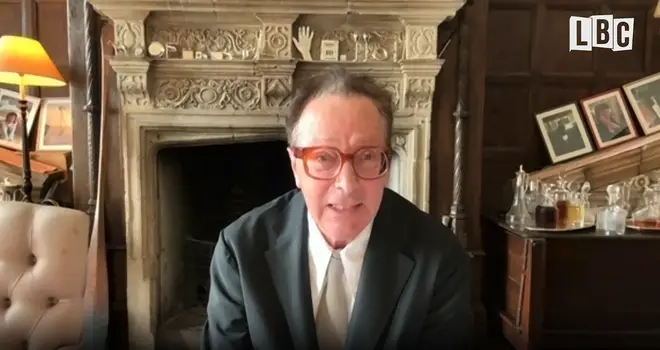 Referencing the need for simplicity, Lord Saatchi highlighted the "sophisticated" British public's needs for campaigns to "get to the point".
"The job that's required - which these advertisements don't do - is to make what you're trying to say very simple. And I assure you, that's not because I think the British public is stupid. I think exactly the reverse," said Lord Saatchi.
"The British public is the most intelligent and the most sophisticated in the world, and therefore, it is a courtesy to them. It's a modern form of good manners not to waste their time.
"They don't have the time for waffle and vagueness and therefore it's essential to get to the point".
Adding: "They don't have the time to waste"