Thug dubbed 'Phantom Cat Shaver' feared to have taken clippers to over 80 pets as probes launched nationwide
29 March 2023, 19:51
A thug dubbed the "Phantom Cat Shaver" is feared to have taken hair clippers to over 80 pets nationwide as probes are launched across the country.
54 incidents have been reported since December, mainly in Kent and South East London, but over the last week, 30 more cases have now come to light.
Many of the the latest cases occurred in the same area, though the bizarre attacks have now been flagged close to Aberdeen, Staffordshire, Southampton, East Anglia and West Sussex.
Pet owners have reported that their cats have returned home with the fur on their legs and backs shaved.
In response to the wave of cruel attacks, some owners have started locking their cats inside their homes and had CCTV cameras installed on their properties.
Read more: 'Angry 21 stone bully' who dragged 71-year-old woman from bed when she confused his home with B&B guilty of murder
Read more: Thousands of asylum seekers to be housed in military sites including former Dambusters base
Charity Animals Lost and Found in Kent charity are probing the cases and have put together a map showing where the incidents have taken place.
Its director Natasha McPhee said: "This first started in our area back in November and have happened across the UK now.
"I have no explanation why or who would do such a thing.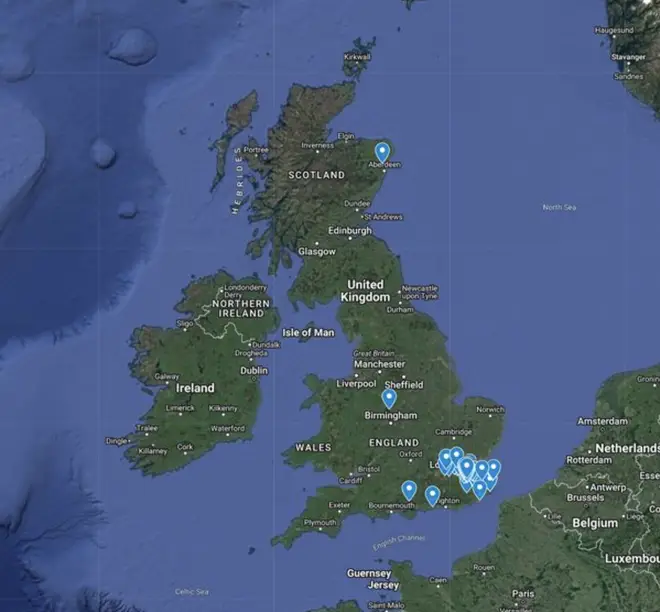 "In many cases the cats are left traumatised and it's very upsetting for owners as well.
"I can only imagine that the people carrying out these attacks are doing it for their own self gratification or some kind of cheap thrill.
She added: "Personally I think they are sick and need to be caught as quickly as possible."
It's feared that some of the attacks may be copycat incidents, which could explain why reports are so spread out across the country.
Tammy Cullum's cat Flo came home shaved after going outside in New Costessey, Norwich.
Speaking to The Telegraph, Ms Cullum said: "She came back looking like she'd been shaved in a square shape, you can tell it's not from being scratched or bit and you can clearly see the square shape where the clippers have clipped her fur.
"I just don't understand why people would do this to her."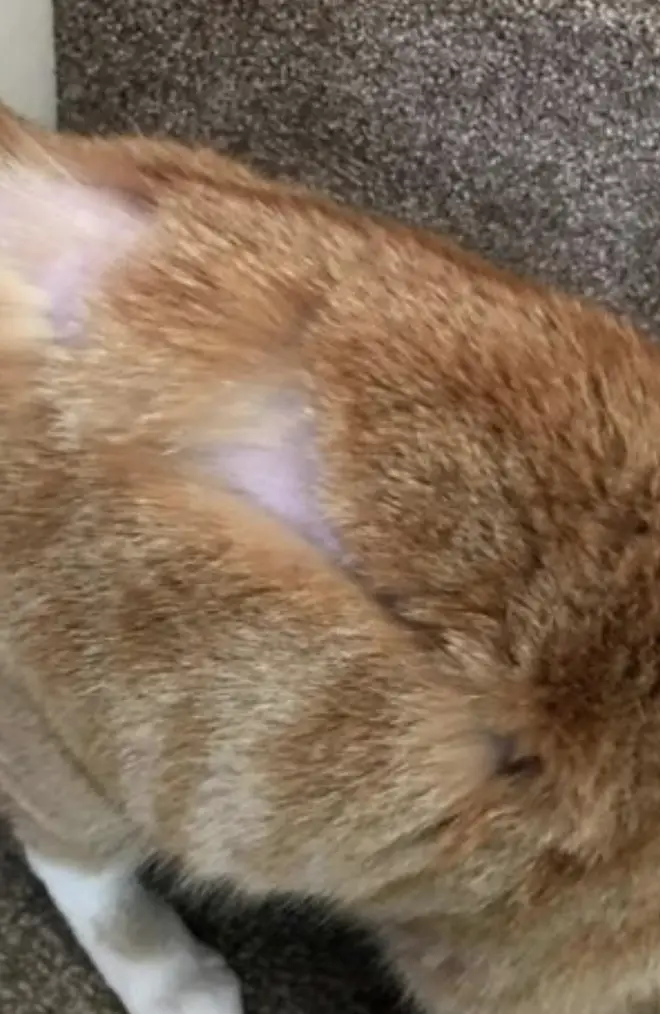 While Sophie-Louise Parks, from Bowthorpe, close to Norwich, said her cat Gizmo came home with a shaved patch, while an odd collar had been put on her other pet, Lua.
RSPCA Chief Inspector Patrick Hamby said: "We may not be able to do something right away as it's very difficult if you have no leads to go on, but it lets us know what is going on and the areas it is happening in, so we can concentrate more in those areas."
"If a cat has been shaved, it would have had to have been held down by someone they don't know, which would put a lot of stress on the cat," he added.
"Your cat may show signs of not wanting to go out anymore, or wanting to go out much less."
The RSPCA has said owners should remain vigilant, and report any cat shaving incidents to the charity or the police.