More than 80 flooding warnings remain in place across UK after Storm Ciarán as Brits told to 'stay home until Sunday'
3 November 2023, 08:57 | Updated: 3 November 2023, 09:01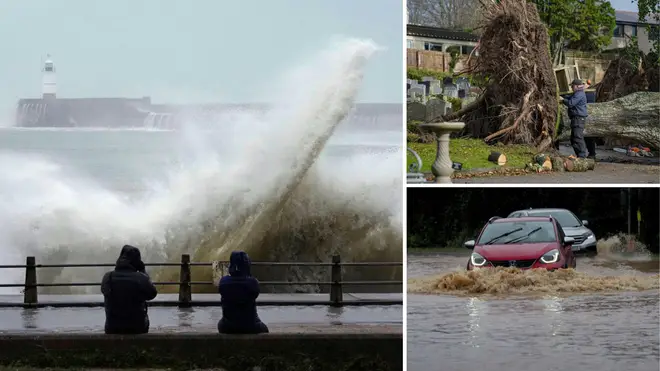 More than 80 flood warnings remain in place as the UK recovers from the chaos brought on by Storm Ciarán.
Around 127,000 homes were left without power on Thursday as gusts reached up to 104mph in some parts of the country.
Roofs were torn off the top of houses and trampolines were blown onto railway lines, causing mass train cancellations across the UK.
Now nearly 90 flood warnings remain in place across the UK, particularly in the south of England, which means flooding is likely.
A further 220 flood alerts have been issued across other parts of the UK.
The Energy Networks Association said that the majority of customers affected by power cuts have had their power restored, although 8% remain impacted.
"While difficult conditions remain, with violent winds forecast until the end of the day, teams from across the country are working together to continue to reconnect customers where it is safe to do so," a spokesperson added.
Met Office meteorologist Aidan McGivern said: "Hopefully the worst of it is now easing at it moves away. Ciarán is moving into the North Sea. It's weakening. It is filling but it's still bringing quite a blustery wind to many places."
It comes as Brits are advised 'not to travel until Sunday' as the aftermath disruption from Storm Ciaran is expected to last all weekend.
Read more: Trail of destruction: 127k homes left without power as tornado sparked by 104mph winds hits UK during Storm Ciarán
Read more: Storm Ciarán as it happened: 'Don't go outside' warning as gales of 100mph hit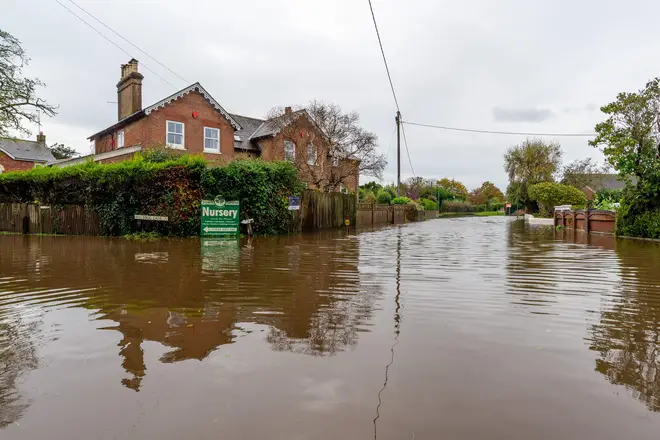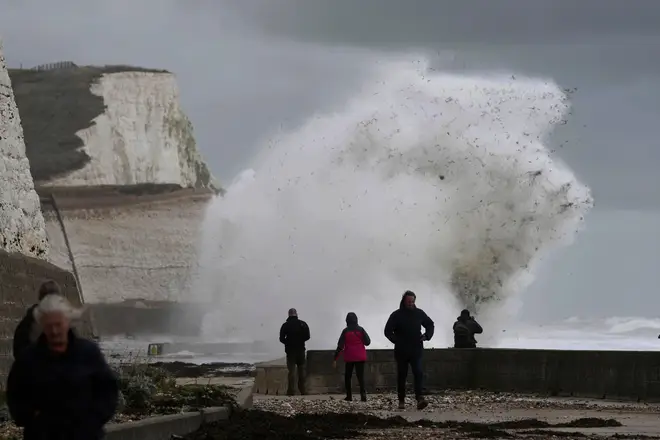 A yellow warning remains in place for parts of southeast England over the weekend, which is expected to cause travel disruption.
The risk of flooding could see difficult driving conditions, as well as delays or cancellations to train and bus services.
Some schools across Jersey, which was the worst hit region during the peak of the storm, are set to remain closed on Friday.
Other regions in the Channel Islands will reopen schools.
It comes after the storm battered much of the UK on Thursday, King's Cross in central London was left in chaos on Thursday evening, with a signal failure causing all trains north to be either delayed or cancelled.
More than 100 flights to the UK were cancelled, travel journalist Simon Calder told LBC, with more disruption expected today.
Jersey Airport will remain closed to commercial flights Friday morning due to damage caused by "supercell thunderstorms".
Residents on the island have also been urged to remain at home on Friday.
Major incidents were declared in Hampshire, the Isle of Wight and Jersey, as windows were smashed and hailstones the size of golfballs hit homes.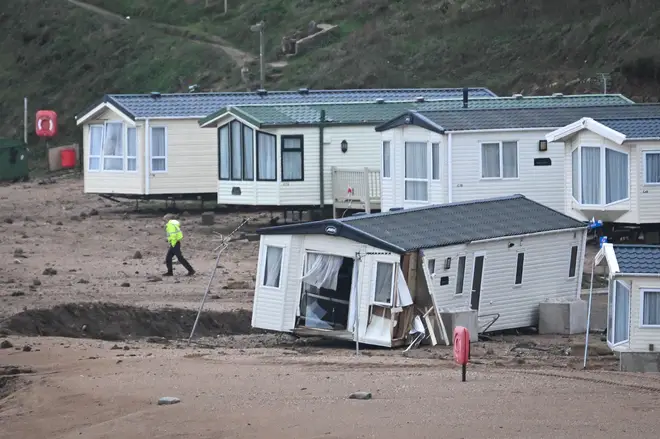 "Everything in and out of Jersey, Guernsey and Alderney airports was cancelled, that's because they decided to close them all because, obviously, the winds were extremely strong," Mr Calder told LBC's Andrew Marr on Thursday.
"But actually you've had more cancellations in and out of London Heathrow. On British Airways, 50 flights cancelled, short-haul domestic and European."
Carl Walker, 45, from the Jersey town of St Helier, said no one had expected the storm to be as bad as it had been, adding that it was "like a disaster movie".
Police in Jersey urged people to stay indoors and said they had taken more than 100 calls to 999. Dozens of people were taken to hotels as their homes were damaged. One video showed cars smashed amid uprooted trees and debris.
Storm Ciarán also swept Europe, as seven people died across France, Spain, Belgium and the Netherlands.