'Where's the ceasefire coming from?' Wes Streeting says there needs to be 'real solutions' to the Israel-Hamas conflict
16 November 2023, 15:14 | Updated: 16 November 2023, 15:24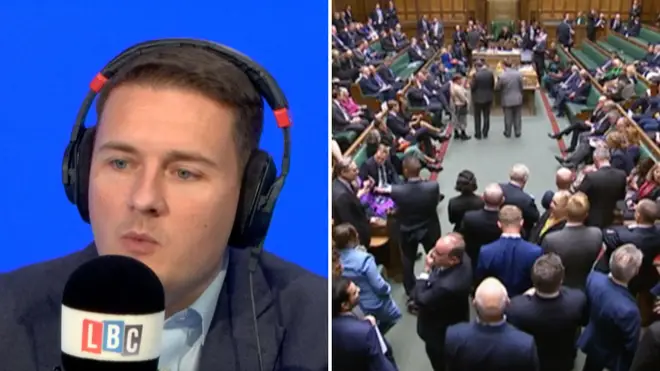 Politicians need to provide "real solutions" to the Israel-Hamas conflict and should only vote for a ceasefire if there is a "serious plan", Shadow Health Secretary Wes Streeting has said.
Speaking to LBC's Shelagh Fogarty, Mr Streeting questioned where the idea of a ceasefire had come from.
"Where I disagree with those, in terms of colleagues in Parliament, on the question of a ceasefire is, ok you've voted for a ceasefire, you've told your constituents that you've done that, and the principle that you stood on.
"But how's that come about when you've got Hamas saying they would repeat October 7 again and again and you've got the Israelis saying 'we're not going to allow Hamas to do that – we're going to take them out'?
"Where's the ceasefire coming from?
"It's all very well in politics, especially when you're under pressure and you've got the emails coming in from people who are really distressed… you've got to provide real solutions and, as politicians, you can't vote for something unless you've got a serious plan."
Mr Streeting was among the 141 Labour MPs who did not vote on the SNP's amendment calling for "all parties to agree to an immediate ceasefire" in Gaza.
Read more: Hamas terrorist who paraded Shani Louk's body through Gaza 'killed', claims rabbi
Read more: Laws could change to stop protesters clambering over war memorials after Gaza demo controversy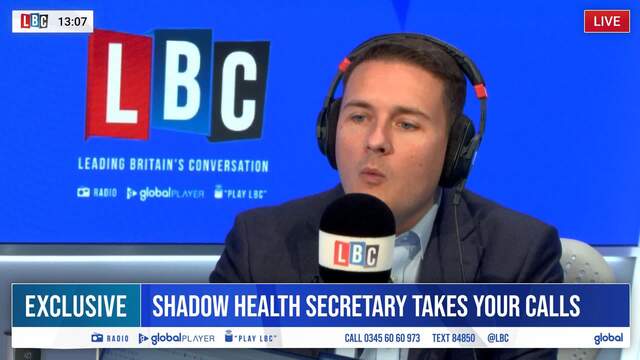 Wes Streeting on the challenges of calling for ceasefire in Gaza
He went on to say that people were looking to Sir Keir as a potential leader in the future.
"Our allies and our adversaries are also looking at him and questioning what kind of prime minister [they] would be dealing with in Keir Starmer," he said.
Mr Streeting continued: "I think our G7 allies are looking at Keir Starmer and thinking yes, this is a guy who is committed to this partnership, who will work in lockstep with us for our collective defence and security."
"What we're focused on is real solutions to the humanitarian disaster now but also how we stop this endless cycle of violence and bring about a state of Palestine alongside a safe and secure state of Israel," he added.
Earlier today I wrote to local residents to outline my position on tonight's votes.

If we're serious about ending this war and ending the cycle of violence we need to pursue the hard yards of international diplomacy.

That's what I voted for this evening - without hesitation 👇🏻 pic.twitter.com/mgGLC6yp28

— Wes Streeting MP (@wesstreeting) November 15, 2023
It comes after a wave of Labour frontbenchers - including Jess Phillips - quit their roles on Wednesday after voting to call for a ceasefire in Gaza.
There were 125 votes in favour and 293 votes against the amendment - with 56 of those backing it being Labour MPs.
Frontbenchers had been ordered to abstain on the SNP move and instead back Sir Keir's position calling for longer "humanitarian pauses".
But MPs also voted against Labour's amendment.