Son describes heartbreak finding housebound mum, 83, 'floating in water' after home was flooded during Storm Babet
22 October 2023, 18:57 | Updated: 22 October 2023, 19:08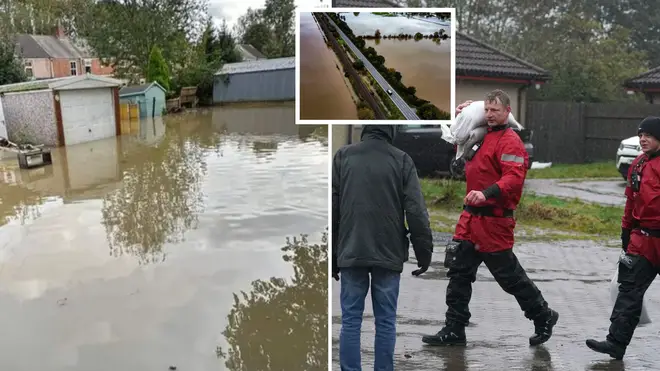 A woman who died in her home due to floods caused by Storm Babet has been named as Maureen Gilbert.
Maureen Glibert, 83, was found dead at her home in Chesterfield, Derbyshire on Saturday after Storm Babet flooded the area.
The housebound pensioner, who lived on the Chesterfield street all her life, was found by her son, Paul Gilbert on Saturday morning.
Ms Gilbert had barely left her home since before the pandemic and lived downstairs as she was unable to reach upstairs.
Ms Gilbert's son, Paul, put up flood defences in his mother's home in the hope they would protect her.
He travelled to the house on Friday after his mum phoned him to say water was coming into the house, but after the seven-hour journey, the home was already flooded.
Emergency services were unable to enter the property and planned to return the next morning.
"I did not want to find my own mum and I expected somebody else to have found her," Paul told Sky News.
He returned on Saturday morning by himself when he "came to the window, forced it open and found my mum floating in the water".
Read more: Woman in her 80s found dead in flat in Derbyshire after Storm Babet floods
Read more: Storm Babet claims fourth victim as travel chaos forces overcrowded King's Cross to shut while police limit passengers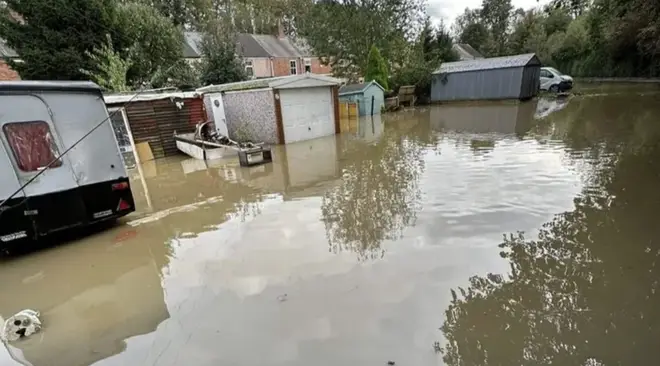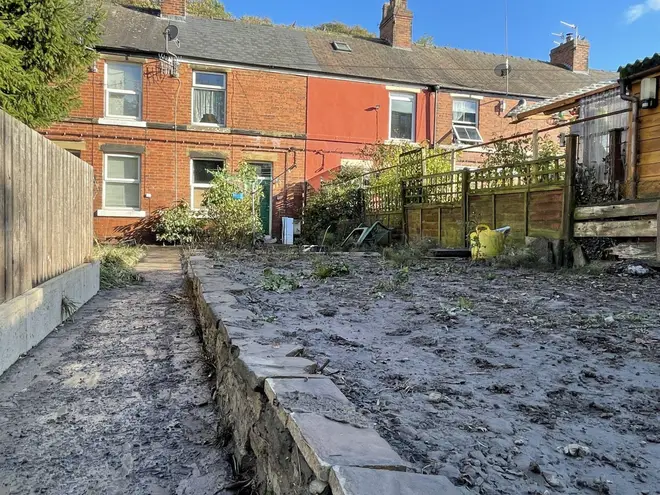 Her daughter-in-law Kaye wrote on a fundraising page for Ms Gilbert: "After a sleepless night, my husband and son found my 83 year old, housebound, mother-in-law, had passed away.
"She had unfortunately been unable to escape upstairs at the speed the water levels were rising.
"Not only do we have an uninsured house as the excess for flood damage was over £10,000 to clean and restore but a funeral to pay for all whilst grieving.
"She lived on the street all her life, rebuilding after the 2007 flood was hard for us and her but this is just devastating. We now only have memories as everything else is gone."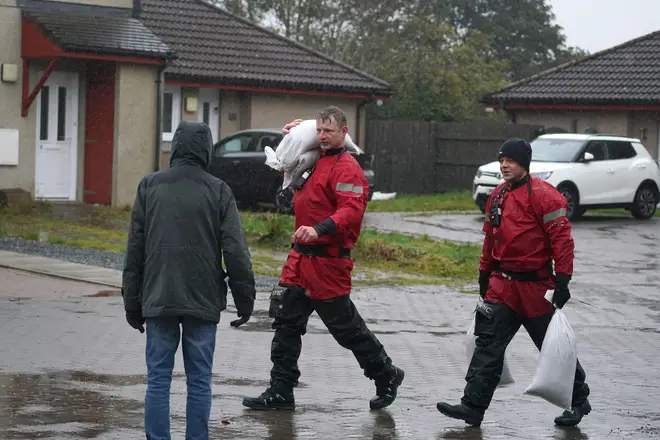 Police in Derbyshire found her just after 10.35am on Saturday as the storm flooded towns across England, Wales and Scotland.
Officers and firefighters found the woman in her home in Tapton Terrace.
"Investigations are continuing into the cause and circumstances surrounding her death, but it is believed it is related to the flooding seen in the Chesterfield area," a police spokesman said.
Storm Babet is estimated to have flooded more than 1,200 homes across England. Chesterfield's MP said at least 400 homes flooded on Saturday.
It comes as more "risk-to-life" flood warnings have been issued in England as 500 people have been told to evacuate.
Two severe flood warnings have been issues for around the River Idle, near Retford in Nottinghamshire, meaning risk of death or serious injury.
It is expected to reach record levels as flooding continues, the Nottingham and Nottinghamshire Local Resilience Forum (LRF) said.
While 200 properties were asked to evacuate by the Nottinghamshire Fire Service.
Read more: Watch: Strong winds cause forest floor to 'move like the sea' in dramatic footage as Storm Babet batters Britain
Storm Babet brought floods and strong winds as the Met Office issued a rare red danger to life warning that was in place in Scotland.
Severe weather has been linked to as many as eight other deaths over the last few days.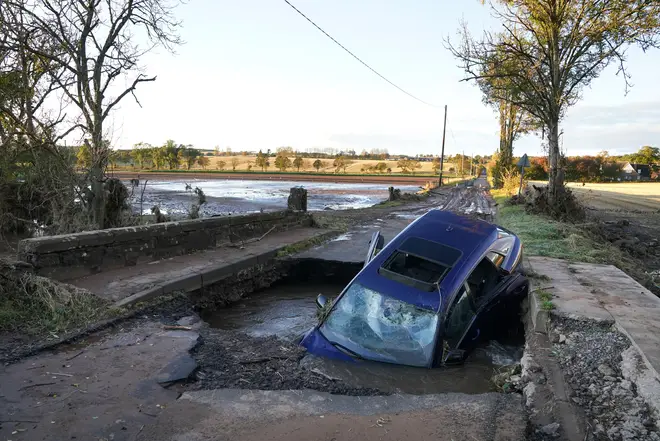 A 57-year-old woman was killed after being swept away in Angus, Scotland and a 56-year-old man was killed when a tree fell near Forfar on Thursday.
A man in his 60s was swept away by floods in Shropshire on Friday, and late that day a 19-year-old man was killed in a crash in Halifax which is understood to have been linked to the weather.
Two women were also killed after a pile-up on the M4 which amid strong winds.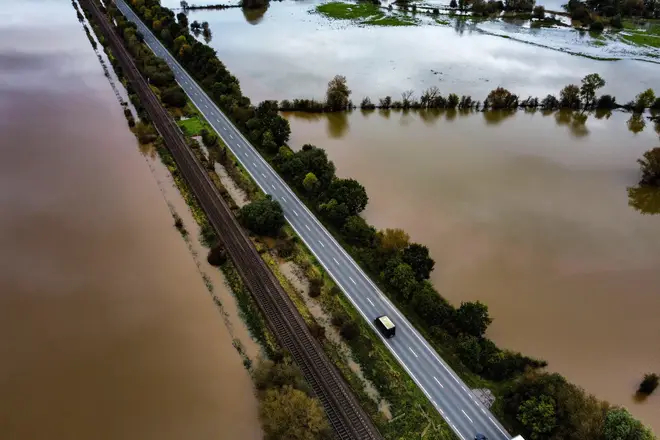 And on Saturday two people were killed when their car came off a bridge near Skipton in North Yorkshire, though it was not confirmed immediately if this was due to winds.
Meanwhile, travel disruption continues after the weather led to police closing King's Cross station temporarily when it became overcrowded on Saturday.
LNER continues to tell customers to avoid travelling north of Edinburgh, with services between Aberdeen and Inverness scrapped.
Services throughout Scotland are heavily disrupted, as are some routes in Yorkshire and East Anglia after flooding.
Urgent repairs are being carried out at Plessey Viaduct in the North East, limiting the service between Morpeth and Newcastle.
Major rivers could remain flooded until Tuesday, the Environment Agency has warned, and train services across Scotland, Yorkshire and East Anglia remain disrupted.