Football club claims it was hacked after posting request from OnlyFans model to film x-rated scenes at the ground
22 September 2023, 10:39 | Updated: 22 September 2023, 10:45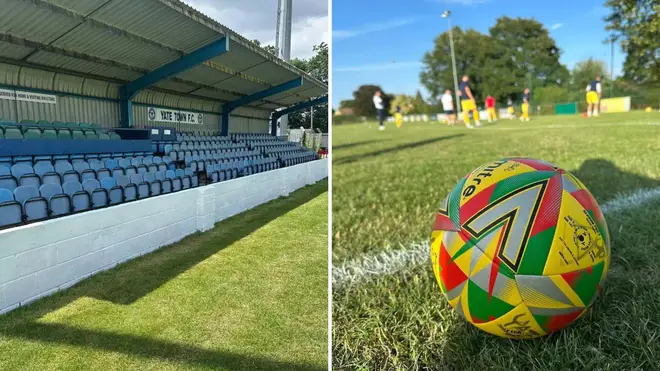 A non-league side said its Twitter account was hacked after it posted an X-rated request from an OnlyFans performer to film at the ground.
Eighth-tier club Yate Town posted a screenshot of an eyebrow-raising exchange in which an OnlyFans model, named only as Ellie, sent them the unusual enquiry.
The exchange went: "Hi, sorry for the random message but I was wondering if you would allow me to make Only Fans custom content at the ground during a match day?", the performer asked.
When a club official asked what kind of content she was looking to make, the performer said: "I'm looking to have photos taken and possibly video clips taken of me performing sexual acts on myself in the changing rooms and out on the pitch.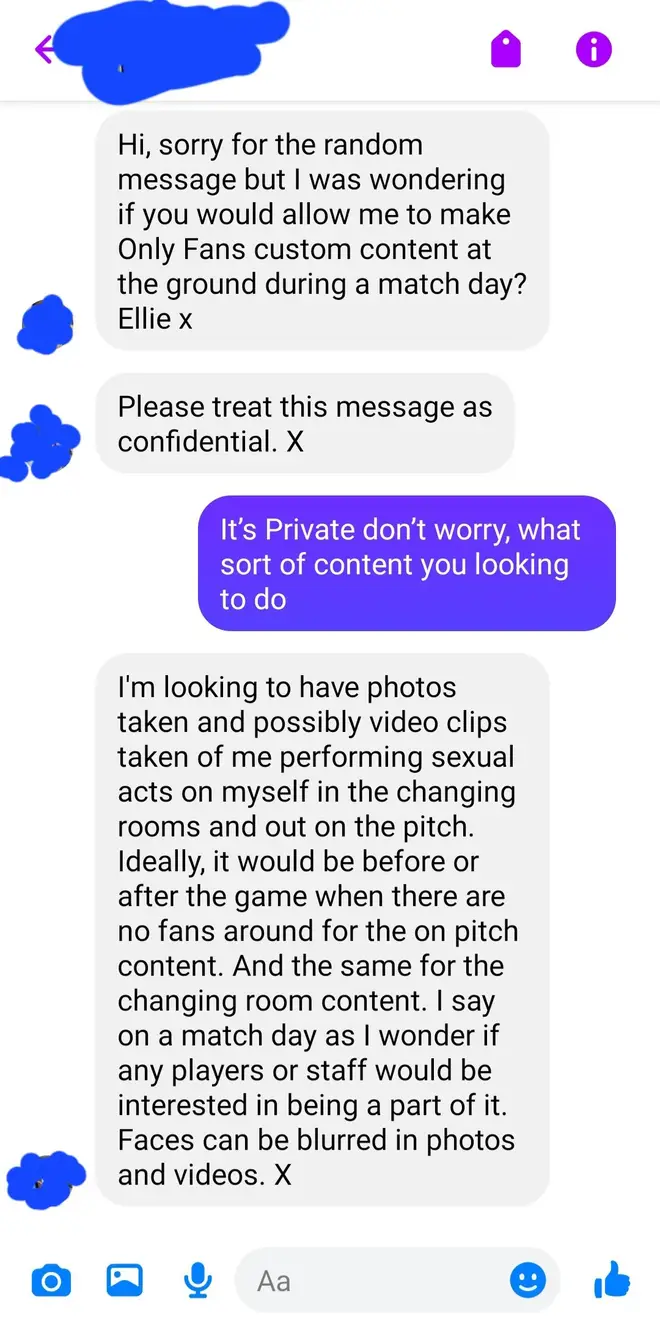 "Ideally, it would be before or after the game when there are no fans around for the on pitch content. And the same for the changing room content.
Read more: OnlyFans model taking scantily clad pics in cave has to be rescued by RNLI after tide comes in
Read more: Furious neighbours try to have OnlyFans model evicted after she films raunchy videos in garden - but she says they're wrong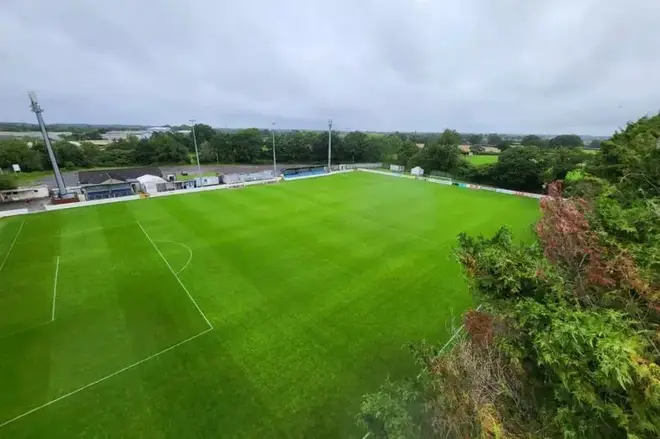 "I say on a match day as I wonder if any players or staff would be interested in being a part of it.
"Faces can be blurred in photos or videos."
The next message in the exchange was not included in the screenshot the club posted. Fans and people online mostly found the exchange funny. But one criticised the club, saying "a simple 'no we're not interested' would have sufficed".
When contacted by LBC, Yate Town said they were hacked and they would not have posted such a message.
Yate Town play in Division One South, after being relegated from the Premier Division South at the end of the 2022-23 season.
The club play their home games at 236-capacity ground Lodge Road.