Fury as young TikTok users promote Osama Bin Laden's 'Letter to America' justifying terror attacks over Israel-Hamas war
17 November 2023, 10:05 | Updated: 17 November 2023, 10:21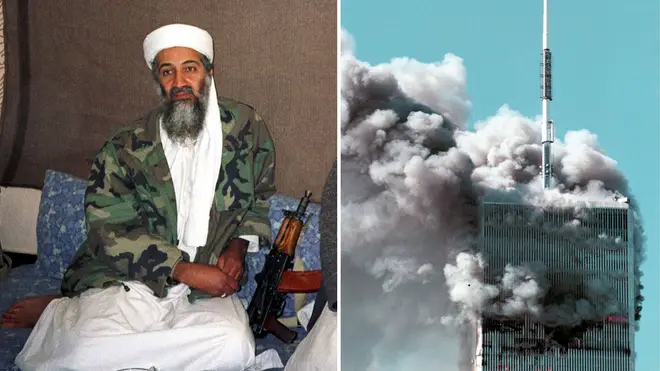 Young people are posting TikTok videos in which they sympathise with Osama Bin Laden, in a horrific assessment of the dead Al Qaeda leader.
Users on the social media platform are urging others to read a letter shared by the 9/11 architect that tried to justify his killing of civilians.
The grim attempt at reappraising the former world's most wanted - who was gunned down by Navy Seals in an audacious special forces raid into Pakistan in 2011 - comes amid Western pro-Palestine protests over the Israel-Hamas war.
This includes criticism for US support of Israel, which heavily backs it diplomatically and militarily.
Videos on the subject had been viewed more than 14 million times on Thursday, with several supporting Bin Laden's statements.
Some videos promoted his "Letter to America", using that phrase as a hashtag, while in one clip an influencer in New York said: "If you have read it, let me know if you are also going through an existential crisis in this very moment, because in the last 20 minutes, my entire viewpoint on the entire life I have believed, and I have lived, has changed."
The letter claims Jewish people run American's media and economy and that the creation of Israel was "one of the greatest crimes" - adding that an assault was needed against Americans and Jews because Palestine must be "revenged".
The 2002 ramble includes a claim that Aids was a "satanic" invention by America.
Read more: Netanyahu admits Israel has 'not been successful' in reducing civilian casualties - blaming Hamas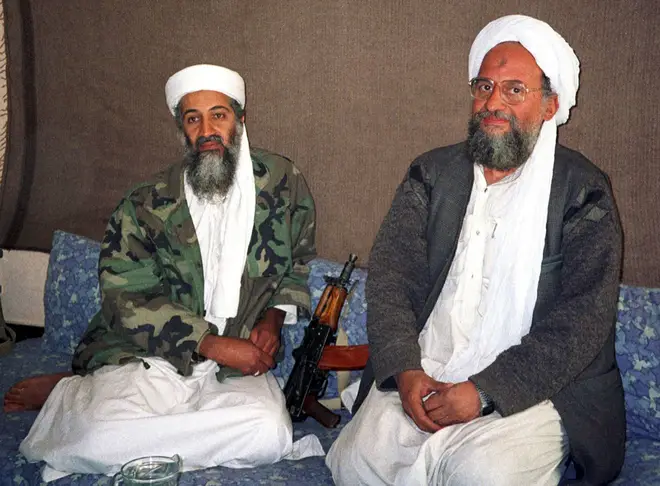 White House deputy press secretary Andrew Bates told CNN: "There is never a justification for spreading the repugnant, evil, and antisemitic lies that the leader of al Qaeda issued just after committing the worst terrorist attack in American history – highlighting them as his direct motivation for murdering 2,977 innocent Americans
"No one should ever insult the 2,977 American families still mourning loved ones by associating themselves with the vile words of Osama bin Laden.
Read more: 'Where's the ceasefire coming from?' Wes Streeting says there needs to be 'real solutions' to the Israel-Hamas conflict
"Particularly now, at a time of rising antisemitic violence in the world, and just after Hamas terrorists carried out the worst slaughter of the Jewish people since the Holocaust in the name of the same conspiracy theories."
TikTok has said it is taking down any clips that show support for terror and said reports Bin Laden and his letter were trending on the service were inaccurate.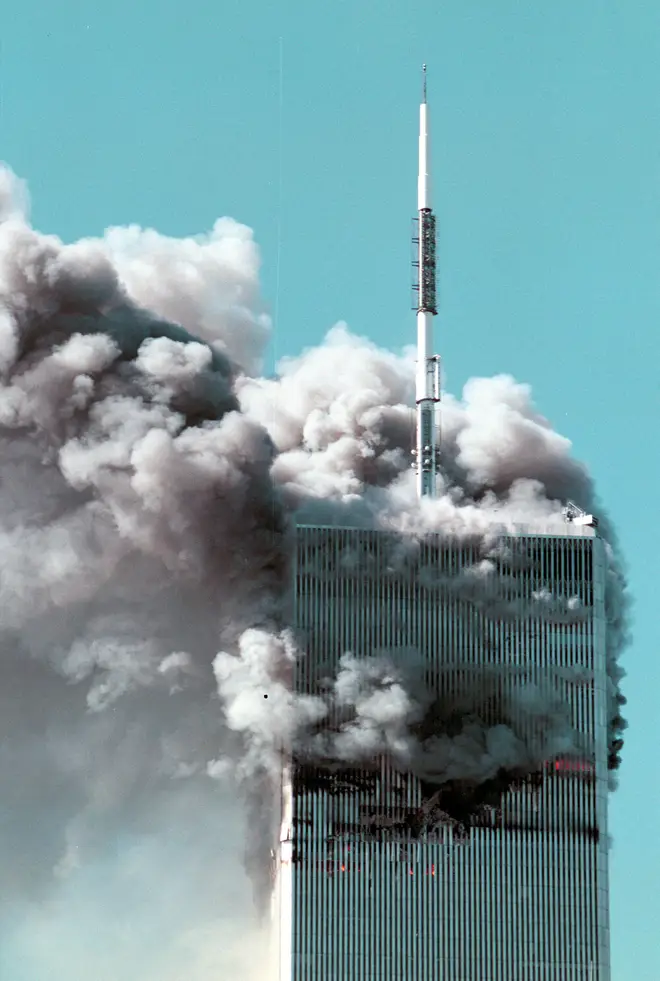 The platform is especially popular with younger people, many of whom will have been born after the 2001 attacks that killed almost 3,000 people.
Pro-Palestine protests are becoming a weekly occurrence in London, but there are serious concerns about anti-Semitic elements within them.
The Gaza war has led to a huge spike anti-Semitic crimes across the world.
The protests have sparked such a huge row that they contributed to the sacking of Suella Braverman, the former home secretary who had described demonstrators as "hate marchers".
Israel has been pummelling Gaza and causing civilian casualties in a territory many in the West have sympathy for.
Its invasion was launched to destroy Hamas in the wake of the October 7 massacre, in which more than 1,000 people were killed.
Benjamin Netanyahu, the Israeli prime minister, admitted his country has not been successful in reducing civilian casualties amid global calls for a ceasefire or humanitarian "pauses" to allow in aid.
"Any civilian death is a tragedy," he told CBS.
"And we shouldn't have any because we're doing everything we can to get the civilians out of harm's way, while Hamas is doing everything to keep them in harm's way.
"So we send leaflets, (we) call them on their cell phones, and we say: 'leave'. And many have left."
He added that the Israeli military will "try to finish the job with minimal civilian casualties".