Netanyahu admits Israel has 'not been successful' in reducing civilian casualties - blaming Hamas
17 November 2023, 06:29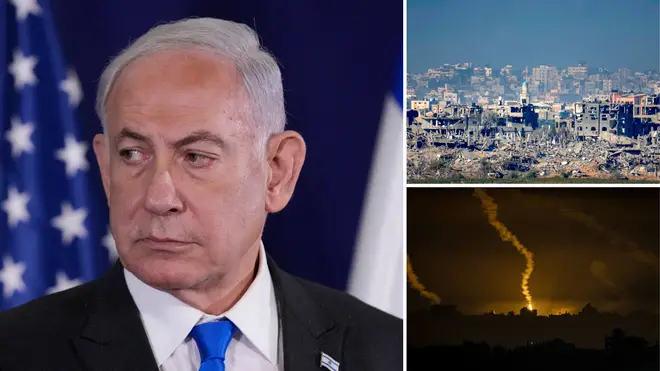 Israel has 'not been successful' in reducing civilian casualties, Israeli Prime Minister Benjamin Netanyahu has admitted.
Mr Netanyahu also blamed Hamas for any civilian deaths that have taken place in Gaza since the October 7 attack.
"Any civilian death is a tragedy," the Israeli PM told CBS.
"And we shouldn't have any because we're doing everything we can to get the civilians out of harm's way, while Hamas is doing everything to keep them in harm's way.
"So we send leaflets, (we) call them on their cell phones, and we say: 'leave'. And many have left."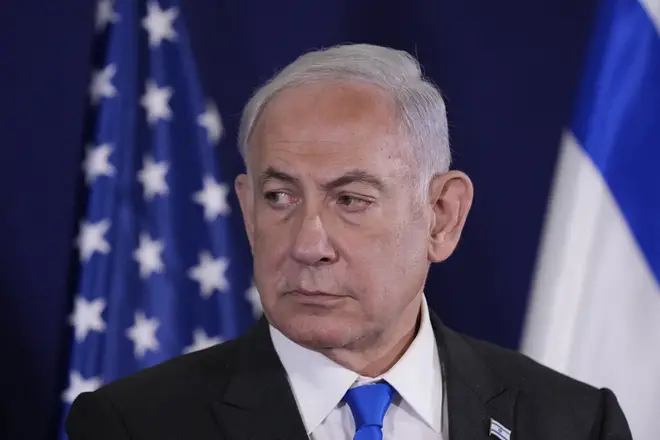 He added that the Israeli military will "try to finish the job with minimal civilian casualties".
"That's what we're trying to do. Minimal civilian casualties. But unfortunately, we're not successful," he said.
Read More: 'Where's the ceasefire coming from?' Wes Streeting says there needs to be 'real solutions' to the Israel-Hamas conflict
Read More: 'Israel's war in Gaza will stop once Hamas loses capacity to murder', Joe Biden says
Around 11,500 civilians have been killed in Gaza since Israel launched a retaliatory bombardment campaign following Hamas's terror attack on Israel on October 7.
Thousands of women and children are among the dead.
Meanwhile, 1,200 people were killed in the Hamas attack on Israel and more than 200 hostages were taken.
It comes amid mounting calls for a ceasefire in Gaza among those in the international community, including in the United Nations.
In the UK, the Labour party suffered a major rebellion after 56 MPs voted in favour of an amendment calling for a ceasefire, causing 10 frontbenchers to resign from their posts.
Mr Netanyahu has repeatedly rejected calls for a ceasefire, vowing to wipe out Hamas.
Meanwhile, the US President Joe Biden said there was 'no possibility' of there being a ceasefire.
However, the pair agreed that more temporary, four-hour humanitarian pauses should be implemented.