Alastair Campbell Accused Of Misleading People In Brexit Bust-Up With Iain Dale
20 September 2018, 21:12 | Updated: 20 September 2018, 21:18
Alastair Campbell was accused of "misleading people" over Brexit as he clashed with Iain Dale over Britain's departure from the EU.
Tony Blair's former spin doctor, a Remain campaigner, locked horns with the LBC presenter in a heated debate on Wednesday night.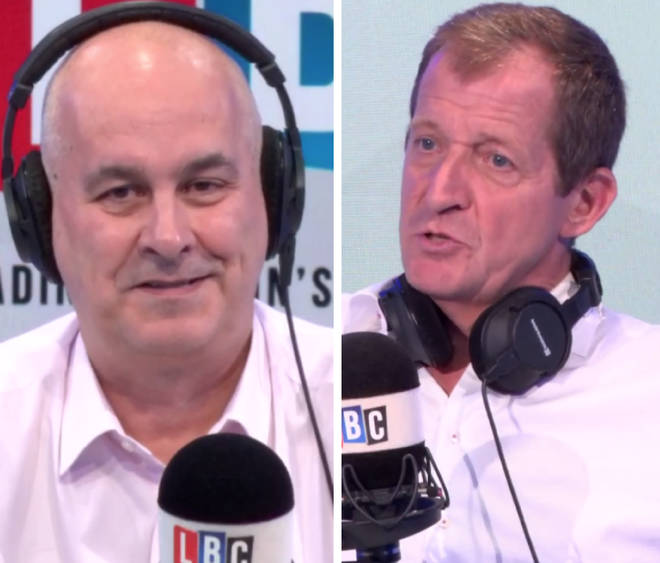 At one point Iain, a Brexit supporter, told Mr Campbell he was "spinning in a way that was misleading people" as he made claims about trade with Africa and the EU.
But the LBC guest was ready to hit back - and listeners loved the pair's debate.
So whatever you think of Brexit - watch above and see who you agree with.