Alastair Campbell: What Corbyn Got Wrong
24 June 2016, 18:08 | Updated: 25 August 2016, 17:31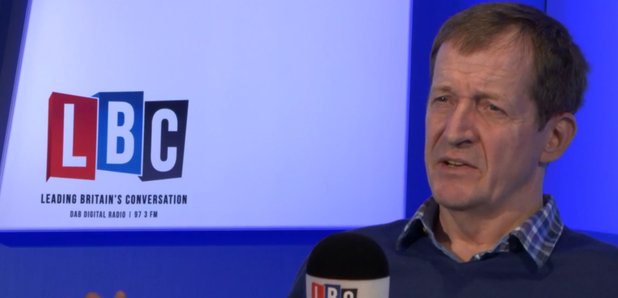 Tony Blair's former spin doctor Alastair Campbell talks to Iain Dale about where Labour go from here after Brexit.
Speaking about the no confidence motion that Labour MPs vote on early next week, Campbell spoke about the "anxiety on a good day, despair on a bad day that [Corbyn] can't do it."
Campbell continued: "Whether it was lack of enthusiasm for the cause or just an inability to do it, the idea that the things Jeremy Corbyn said and did were going to bring back these working class voters that we've lost in the Midlands and the North were just not on."
"There's no doubt at all that a lot of people are thinking, you just have to look where we've been...
"Lots of things have gone wrong for this government...but they're still ahead in the polls. That is not a very good position to be in."