Are Referendums An Assault On Democracy? This Caller Thinks They Are
22 December 2017, 17:12 | Updated: 22 December 2017, 18:40
Things got heated when a caller suggested that referendums needed to get over 60% of the vote before they become law.
It seems that even during a debate about Catalonia, the Great British public simply can't stop talking about the Brexit referendum.
Jonty phoned LBC's Iain Dale to suggest that "democracy is meant to protect the minority, not the majority."
He went on to say that the "fixation" with "50.1% signifying enough of a vote of the upended of the current status quo seems illogical." He said that we needed a threshold of 60% when it came to referendum votes.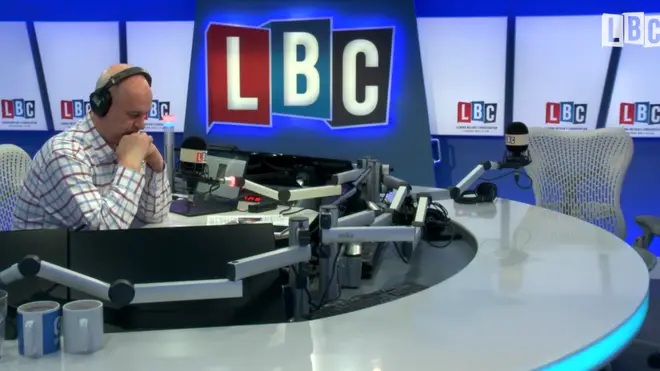 When Iain asked why Jonty explained that "clearly 50.1% is illogical." Pushed my Iain to explain his thinking Jonty said that 50.1% is enough "when you're making small decisions" but argued that bigger decisions needed a bigger majority. 
Jonty argued that the public are fickle and so "there needs to be a margin of error." 
Iain reminded him that elections and referendums "aren't about margins of error, they are about majorities." He also mentioned that "no one before the referendum was saying this."
When Iain suggested he was just complaining because he wasn't happy with Brexit Jonty insisted he wasn't a "remoaner... in any good democracy, the protection of minority views is as important as the majority view."
Iain summed things up by quoting Churchill "one vote is enough."