Arthur Collins Acid Attack Victim: "Skin Was Coming Off In My Hand"
13 November 2017, 19:50 | Updated: 13 November 2017, 20:17
A victim of the dance floor acid attack carried out by the boyfriend of a reality TV star has described how the nightclub turned in to a "war zone".
Author Collins, who was dating TOWIE's Ferne McCann, was found guilty of throwing the corrosive substance at partygoers in Mangle E8 in Dalston on 17th April.
Lauren Trent was celebrating her birthday on the night and was one of 20 clubbers injured in the attack.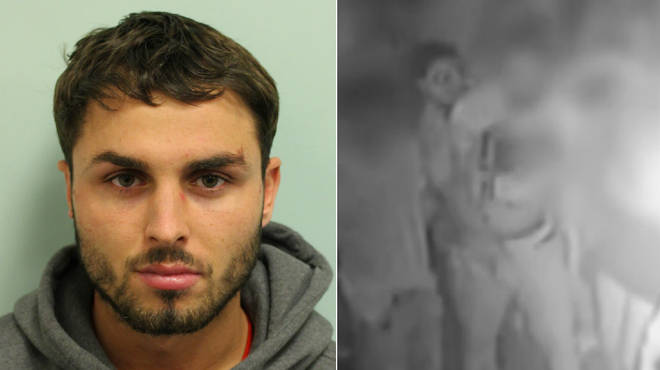 She was burned on the neck, stomach, legs and feet and told LBC how her skin was instantly "coming off in my hand".
Describing the attack to Iain Dale, the 22-year-old explained how there was even "steam coming off the dance floor".
She said: "Nothing blisters that quickly, within about five seconds I had a huge blister to my neck and my friend just grabbed me and ran me to the bathroom, soaked me in water.
"People in the bathroom were looking at me, screaming and I was like 'someone's thrown acid' and it was pandemonium from there."
Lauren said her friend, Sophie, who was with her at the time of the attack was left burned in the face.
The pair were reunited surrounded by a group of other victims in a bathroom described by Lauren as a "war zone".
She continued: "I remember people having their heads in sinks, people screaming".
Watch the interview above.