Bank Of England Policy Chief: Brexit Has Left UK Economy 6% Worse Than It Should Be
12 February 2018, 17:18 | Updated: 12 February 2018, 17:21
A key policy member at the Bank of England has told LBC that Britain is performing 6% worse than it should be since Brexit.
Ian McCafferty, part of the committee that sets interest rates for the Bank of England, said he was aware that they had got their initial forecasts wrong post-Brexit.
Iain told him: "Do you not accept that there's been a bit too much gloom and doom from the Bank of England?
"Today, there's a story in one of the papers that 'Brexit wiped out £7.7billion of investments, says Bank of England'. No mention of course that there's been record levels of direct investment from overseas into this country.
"The FinTech industry, record levels of investment. CitiGroup yesterday saying they are opening a new technological department in the City of London.
"Yet all we ever get from the Bank of England is gloom and doom."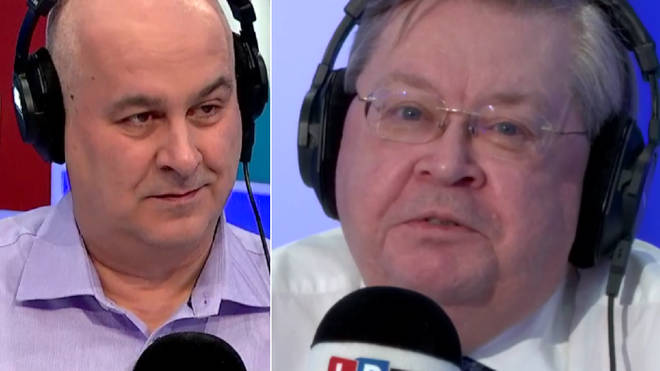 But Mr McCafferty insisted: "No, it's not all gloom and doom. That's not what we have said in our forecasts.
"We would normally expect at this time in the economic cycle, given the strong growth that we're now seeing throughout the world - 75% of the world's countries are now performing above their underlying potential. We are in the process of seeing a real pick-up in the Global economy.
"Given the very supportive monetary conditions which are still in place across the piece and the growth in confidence, you'd normally expect to see business investment growing by double-digit growth per annum.
"We're currently growing at about 4%.
"That 6% difference is represented by the figure you've given me."