The Biggest Threat To Donald Trump... And It's Not From A Democrat
6 November 2018, 07:42
This US political expert explained the biggest threat to President Trump's chance of winning the 2020 election - a Republican challenger.
Donald Trump faces a key test today as voters go to the polls in the midterms - seen as a referendum on his Presidency.
- The US Midterms: What are they and why are they important?
But speaking to Iain Dale on LBC, Dr James D. Boys insisted it's more likely to be one of his Republican colleagues than a Democrat to get in the way of a second term.
And he believes that man is Jeff Flake, the Senator from Arizona.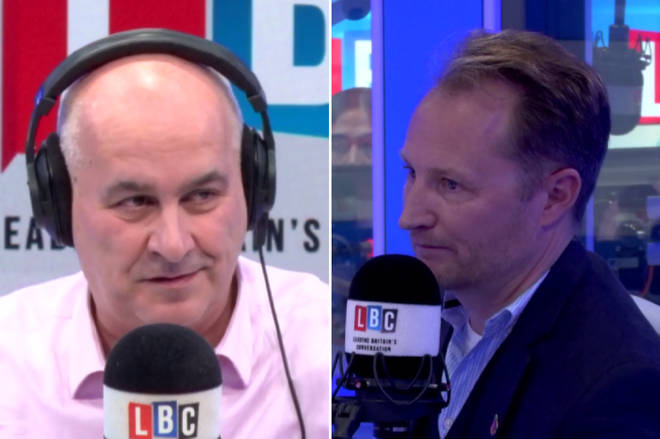 Dr Boys said: "I think the greatest threat to Donald Trump winning a second term, not from a named Democrat, but from a potential challenger from within the Republican Party.
"If you look back through the last 50 or 60 years of US history, if you are an incumbent President, the chances are you will be re-elected and there is a strong pattern of the United States two terms for one party, two terms for the other.
"Where that pattern is broken is when an incumbent faces a challenger from his own party. It happened with Jimmy Carter with George H. W. Bush. It happened with Lyndon Johnson and Harry Truman.
"Keep your eye on Jeff Flake. He's been spending a lot of time in New Hampshire. If Jeff Flake challenges Trump, we're in for a very interesting scenario in which it's possible for an as-yet-unnamed Democrat to come through simply because of a split in the right in the Republican Party."