Cross Question 28/03 | Watch Again
28 March 2023, 21:45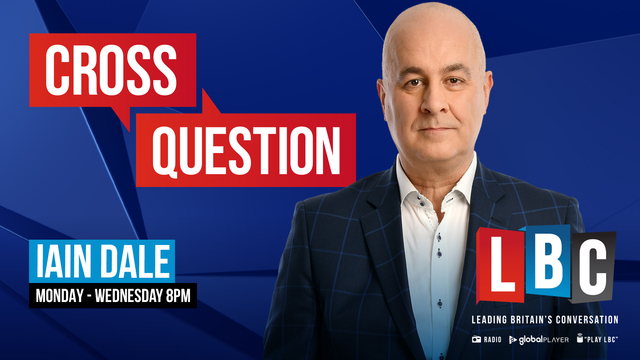 You can watch Tuesday's Cross Question here.
Iain Dale was joined by:
David Davis – Conservative MP for Haltemprice and Howden, former Secretary of State for Exiting the European Union and former Chairman of the Conservative Party.
Alex Salmond – Leader of the Alba Party, former First Minister of Scotland, and former Leader of the Scottish National Party.
Dr. Shola Mos-Shogbamimu - Lawyer, political activist, and author of the book.
Noa Hoffman - Political reporter for The Sun.
Cross Question with Iain Dale is live every Monday, Tuesday and Wednesday from 8pm and you can watch it on Youtube, Twitter and Global Player.