Cross Question with Iain Dale 31/10 | Watch Again
31 October 2023, 22:03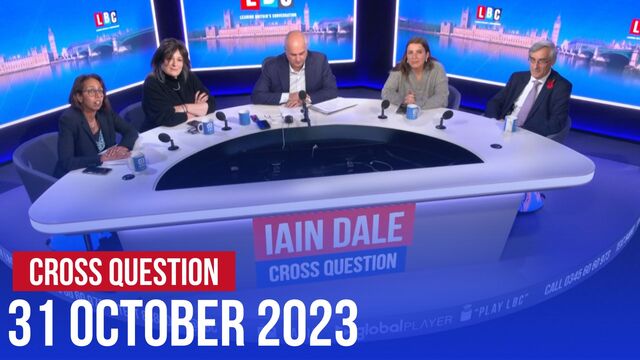 Cross Question 31/10 | Watch again
You can watch Tuesday's Cross Question in full again here.
Iain Dale was joined by:
Sir John Redwood - Conservative MP for Wokingham - who served in John Major's cabinet.
Munira Wilson - Liberal Democrat MP for Twickenham - who speaks for the party on education.
Sarah Vine Columnist for the Daily Mail and Mail on Sunday.
Zoë Grünewald - Policy and politics correspondent for the New Statesman.
Cross Question is live every Monday, Tuesday and Wednesday from 8pm. You can watch live on Global Player.