Dominic Raab Fails To Reassure EU National Over No Deal Fears
19 September 2018, 21:27 | Updated: 19 September 2018, 21:36
An EU national living in Britain told Dominic Raab he had failed to reassure her over what will happen to citizens from the continent in the event of a no deal.
The Brexit Secretary admitted EU citizens would not be offered the "exact same" settled status scheme currently proposed under the withdrawal agreement.
But, Mr Raab insisted the government would "move swiftly to secure their position" - and said details of the proposals would be released "in reasonably quick time".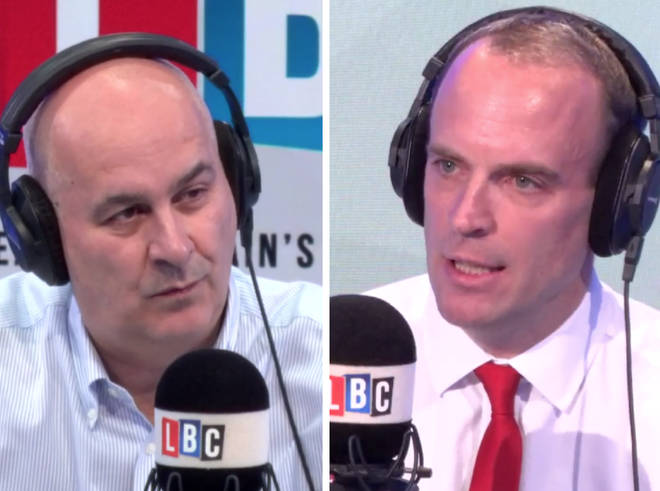 The development was sparked by caller Nina who moved to London from the continent 32 years ago.
She asked why the government had not published any technical notices as to what happens to EU citizens in the event of a no deal.
And after she heard Mr Raab's response, the caller said her fears had not been allayed.
In the exclusive LBC phone-in, the Brexit Secretary also confirmed Article 50 would not be delayed even if there's no deal in place.
"We don't need to kick the can down the road, we need decisions," he told Iain Dale.
You can watch the full interview below: