EU "Bullies" And Remainers Are Pushing UK Towards No-Deal: Nadine Dorries
23 July 2018, 16:59 | Updated: 23 July 2018, 18:19
Tory Brexiteer Nadine Dorries has suggested EU "bullies" and Remainer MPs could end up forcing Britain into a no-deal Brexit.
The MP for Mid Bedfordshire said leaving the bloc without a trade agreement was not ideal, but insisted "we will make it work".
It's after the Amazon UK boss warned Britain would face "civil unrest" within weeks of a no-deal Brexit.
But Ms Dorries dismissed the remarks as "more nonsense and more scaremongering".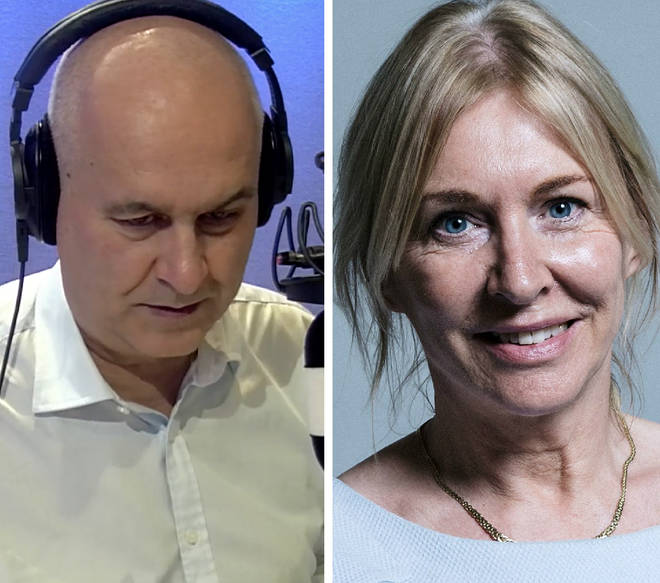 She told Iain Dale: "We don't want no-deal, but if the EU forces us into this position we will have no option.
"It's not what we want to do but it's what the bullies like Juncker and Barnier are forcing us to do.
"I hope it doesn't happen, I'd prefer to have a really good deal for Britain that Parliament can vote on, but they may be forcing us into a no-deal.
"And the other people who will be forcing us into a no-deal, maybe the Remainers themselves who are also constantly in Parliament trying to complicate and delay Brexit - they may do the same thing."
The Conservative MP finished: "The one thing i know about this country is we will make it work, we will make a success of it."