Eurosceptic MP Calls Erroneous Home Office Deportation Letters "Very Embarrassing"
23 August 2017, 17:49
A Eurosceptic Conservative MP has described 100 deportation letters mistakenly sent by the Home Office to EU citizens living in the UK as "very embarrassing".
Theresa Villiers said the erroneous letters were "completely unacceptable" but was quick to reassure Europeans there was no change in their right to remain in Britain.
The Home Office has apologised and says it is "urgently" looking into what happened.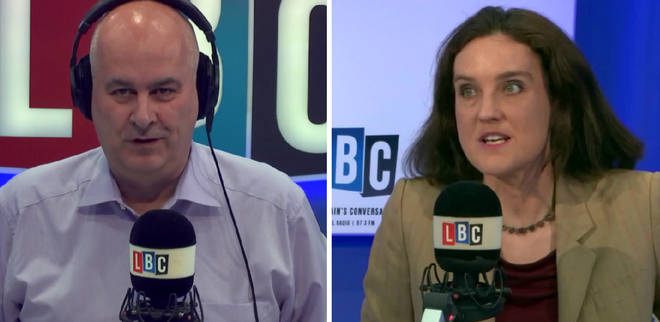 Pro-EU campaign group Open Britain described the letter as "shameful stuff from the same department that gave us the disgraceful 'go home vans' a few years ago."
Speaking to Iain Dale, Ms Villiers conceded it must have been "very distressing" to anybody who received one.
She said: "Unfortunately the complex systems run by the Home Office do mean that mistakes are made.
"This is particularly unacceptable… I hope [the Home Office] do all they can to make amends, obviously these letters were wholly inappropriate and shouldn't have gone out."