UKIP Leader Says House Of Lords Has "No Legitimacy"
1 May 2018, 18:12 | Updated: 1 May 2018, 18:42
New UKIP leader Gerard Batten attacks the House of Lords for their involvement in the Brexit process, stating they have "no legitimacy" in doing so.
Gerard Batten, who was elected as UKIP leader in April, called for the House of Lords to be abolished following the seventh Lords defeat for government over the European Union withdrawal bill.
He told Iain Dale that the decision of Britain leaving the EU was a long time in the making, and dismissed the idea that people didn't know what they were voting for.
"This wasn't a five minute decision, some people like me have been thinking about this for the last 40 years."
He went on to state how many Leave supporters also voted to join the EU in the 1970s and have changed their minds since.
"Now the house of Lords are saying you've made the wrong decision, and we're going to do everything we can to overturn it."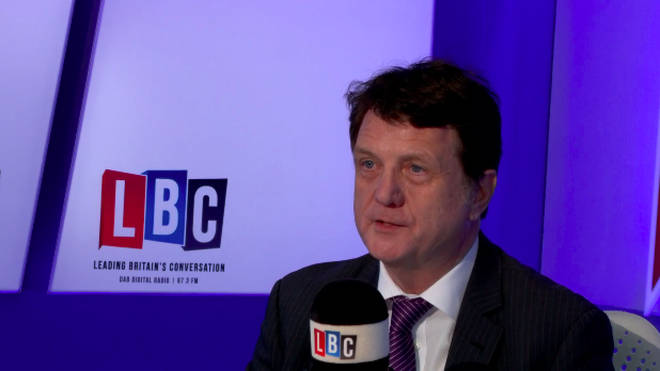 Batten stated that these sort of decisions may be out to the House of Commons, but certainly not the House of Lords.
"The House of Lords has no legitimacy"
Batten Called suggested the creation of a new chamber to replace the House of Lords made up of people who have a long experience in public services such as the fire service or National Health Service. Such decisions should be made by "the people actually have to put up with the laws after the end of the process."