"How Dare You Judge Me!" Iain Dale Takes Down Man Who Admits To Judging Gay People
17 September 2015, 20:18 | Updated: 25 August 2016, 11:19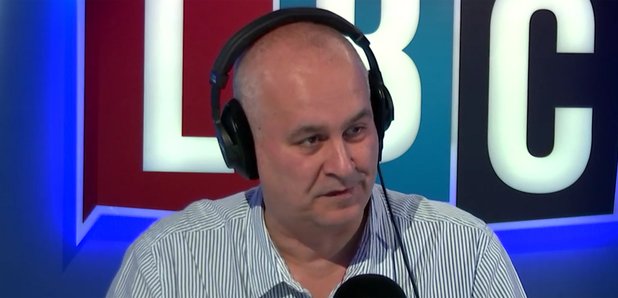 Listen to Iain Dale's furious clash with an Orthodox US Anglican who says "homosexuality is a salvation issue".
David Virtue, from Anglican news service Virtue Online, joined Iain to discuss the Archbishop of Canterbury's call for a meeting of leaders of that faith next year. Justin Welby wants to discuss growing splits with African churches over issues including same sex relationships.
But when Virtue claimed that homosexuality was a "salvation issue" and that he refused to "cave in to sodomy", Iain decided to take him to task.
"Let me remind you before you dig yourself any deeper: you're talking to a homosexual," said Iain.
"Well, I'm sorry - " started Virtue, before Iain cut across him: "Well I'm not sorry!"
The clash got extra fiery when Mr Virtue said he judged the behaviour of gay people. That sparked a furious reaction from Iain: "You dare to judge my behaviour?"
Listen to the brilliant clash and Iain's take down of Virtue's argument above.