Husband Of Nazinin Zaghari-Ratcliffe Reacts To Boris' "Damaging" Blunder
6 November 2017, 18:31 | Updated: 7 November 2017, 14:31
The husband of a British woman held in an Iranian jail has given his reaction to LBC over fears his wife's sentence could be doubled after remarks made by Boris Johnson.
Nazinin Zaghari-Ratcliffe is currently serving five years after being arrested at Tehran airport in April 2016 as she attempted to return home from a visit to see her family.
Iran's Revolutionary Guard claimed she was plotting to overthrow the regime, an allegation the 38-year-old rejects.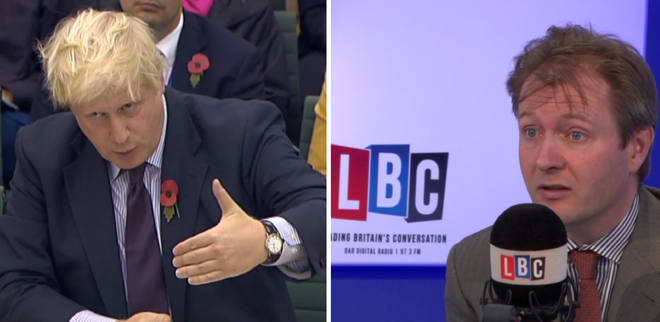 Mr Johnson has been forced to call Iran's foreign minister after he told a Commons committee Mrs Zaghari-Ratcliffe was "training journalists".
He added: "Nazanin Zaghari-Ratcliffe nor her family has been informed about what crime she has actually committed. And that I find extraordinary, incredible."
Days later she was summoned to court where Mr Johnson's comments were cited as evidence against her.
She was accused of engaging in "propaganda against the regime", which could reportedly add another five years to her sentence.
Speaking to Iain Dale on Monday, Richard Ratcliffe gave his reaction to the blunder.
He said: "I think that damage can be undone, I think it was damaging, I think it's hard to know how things go forward."
Watch the interview above.