Iain Dale Demands Answers For The Residents Of Grenfell Tower
15 June 2017, 18:17 | Updated: 15 June 2017, 19:28
The residents of the Grenfell Tower block deserve to have their concerns answered by the local council immediately, Iain Dale has demanded.
The LBC presenter called on Kensington and Chelsea council to come on to his show and face questions in the wake of Wednesday's devastating blaze.
The authority has come under fire for its lack of coordination of aid for those affected by the fire since the tragedy.
Volunteers have become overwhelmed with donations from members of the public and in some cases have had to turn people away due to lack of space.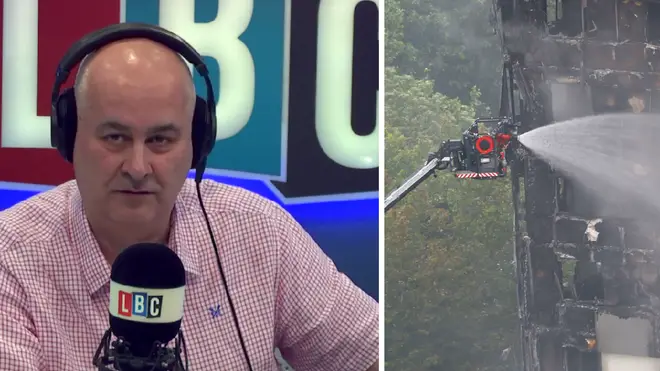 There has also questioned being asked about where the hundreds of people left homeless are going to be housed.
Iain noted that the public's mood was changing from sadness to anger as he called on the local authority to appear on his show.
"Im slightly surprising myself with the level of anger that I am feeling," he said.
"Clearly something terrible has gone wrong. Yes we do need a public inquiry and Theresa May is quite right about that - but that's going to take years.
"I think the local community, the relatives of those who've died, the people who have lost their homes, they deserve answers a little bit more quickly."
Watch his passionate rant above.