Iain Dale Fights Back The Tears During This Incredibly Moving Call
20 June 2018, 18:36
Iain Dale had to fight back the tears as this caller's tragic story brought memories flooding back.
Amie was describing the circumstances in which she lost her mother when the pair struggled to keep it together.
It's after an inquiry found 456 patients at a Hampshire hospital died because they were given a powerful painkillers inappropriately.
There was a "disregard for human life" of a large number of patients at Gosport War Memorial Hospital between 1989 and 2000, the damning report said.
Theresa May has apologised to families and described the discovery as "deeply troubling".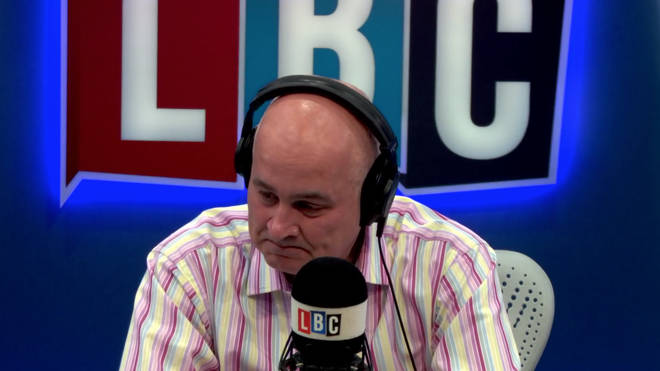 Amie told LBC she believes her mother died as a result of falling into a coma from being "heavily drugged".
Her story, which did not take place at Gosport War Memorial, brought memories flooding back for Iain.
And as he tried to described how he lost his mother in 2012, he almost broke down in tears.
The powerful call moved LBC listeners, with one tweeting: "Oh Iain, it must be so difficult for you. Heartbroken listening to that lady and yourself. We have to make sure it never happens again".
You can watch the emotional moment in full above.