Iain Dale Gets A Telling Off From Former Home Secretary Amber Rudd
2 October 2018, 19:12
Iain Dale received a telling off from the former Home Secretary Amber Rudd as he attempted to question her about Boris Johnson's much talked about conference speech.
Mr Johnson received a rockstar welcome at a packed fringe event in Birmingham.
He described Theresa May's blueprint for leaving the EU as an "outrage", adding that Chequers would reduce Britain to being "locked in the tractor beam of Brussels".
The speech dominated much of the coverage of the party's conference on Tuesday.
But Iain was given a telling off by Ms Rudd when he alluded to its popularity.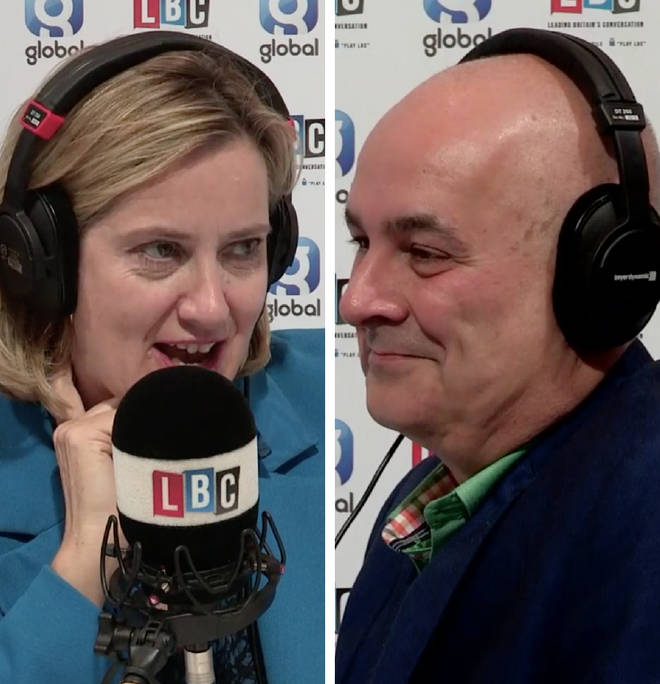 "Moving on to the subject of the day, Mr Boris Johnson," the LBC presenter said.
At this point Ms Rudd interjected, saying: "He is not the subject of the day Iain!
"No, no, no the home secretary has been out giving announcements about other matters as you know, about immigration, civil partnerships, so no.
"Boris is always lively, always an event at conference but he is not the issue of the day."
Also in the interview Ms Rudd spoke about what the PM must say in her speech at conference on Wednesday and her hopes of a cameo in the next series of The Bodyguard.
Watch it above.