Iain Dale Lays Bare Turkish President Erdogan's Treatment Of The Press
15 May 2018, 19:36
Iain Dale let rip at the Turkish President over his treatment of his country's press.
President Erdogan has had a private audience with the Queen at Buckingham Palace during a visit to the UK.
Protestors demonstrated outside Downing Street, where the president also held talks with Theresa May.
But during this fiery row, Iain had to get something off his chest.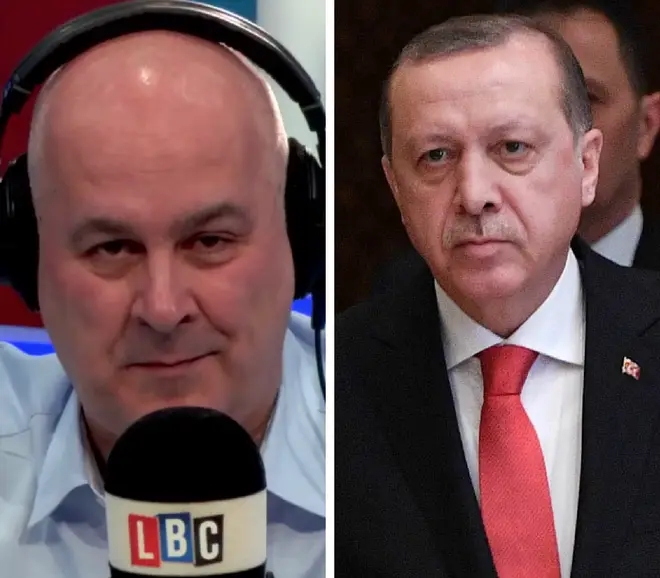 "He's imprisoned hundreds of journalists," he said.
"You haven't got hundreds of journalists who are inciting violence against the government, that's not what journalists do that's what political activists might do but it's not what journalists.
"He shut down newspaper after newspaper, radio station after radio station this is the mark of a dictator, not a civilised democratic politician."