Iain Dale on Sunday 27/02 | Watch again
27 February 2022, 08:09 | Updated: 27 February 2022, 14:09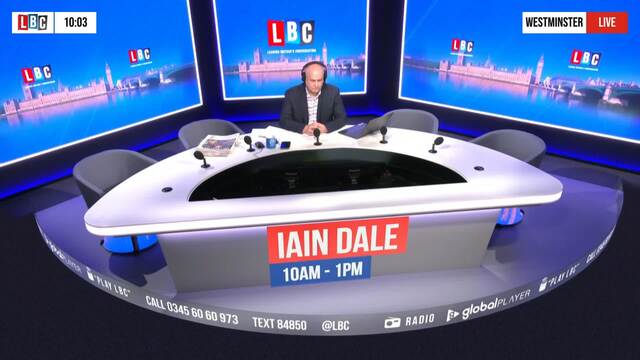 Iain Dale on Sunday 27/02
You can watch Iain Dale on Sunday in full here.
Iain Dale was joined by political and military experts as the Ukraine crisis rages on.
Foreign Secretary Liz Truss vowed that the UK will cut Russia's economy "at the knees" with a sanctions package in retaliation for the attacks on Ukraine's sovereignty.
In response to Liz Truss' show of support for Brits willing to go to fight in Ukraine, former Brexit Secretary David Davis told Iain that doing so is "actually illegal" under the Foreign Enlistment Act of 1870.
Watch Iain Dale on Sunday here.