Iain Dale's Blistering Response To Pro-Gun Campaigner Who Calls Him "Stupid"
6 November 2017, 17:02 | Updated: 6 November 2017, 17:52
This is Iain Dale's blistering response to a pro-gun campaigner who made an outlandish claim about firearm controls in the US.
Larry Pratt, Chief Executive of the Gun Owners Of America, became embroiled in a row with the LBC presenter over the mass-shooting at a Texas church during Sunday service.
The suspect, Devin Kelley, killed at least 26 people and wounded 20 others at the First Baptist Church in Sutherland Springs, a small town in Wilson County.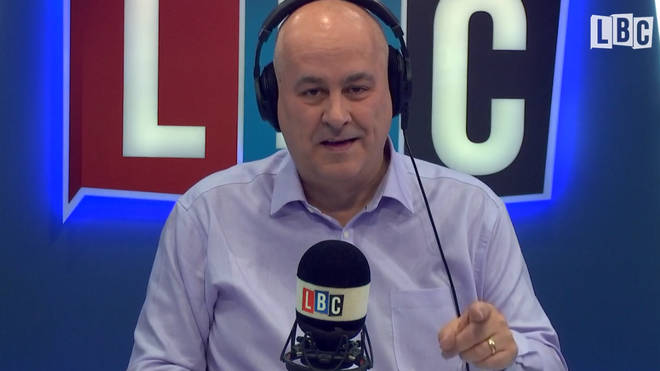 The shocking incident has reignited the debate surrounding gun control in the US.
Donald Trump described the massacre an an "act of evil", but blamed the deadly shooting on the perpetrator's mental health and claimed gun ownership was not a factor.
This was the line taken by Mr Pratt, who attempted to claim places, such as Chicago, have gun laws "kind of the same" as Britain but are still known as the "murder capital".
But when Iain called this out as a lie and asked the LBC guest if he wished to apologise, the interview went from 0 to 60.
"Let's discontinue this discussion if we can't continue in a little bit different fashion," Mr Pratt retorted as the pair became embroiled in a row.
"Do you know what? Lets," hit back Iain as he slammed the fader shut.
And you can watch Iain's blistering response in full above.