Iain Dale's Brutal Takedown Of The BBC Over Cliff Richard Privacy Case
18 July 2018, 18:07
Iain Dale unleashed a brutal tirade against the BBC after Sir Cliff Richard won a High Court privacy battle against the broadcaster.
The 77-year-old singer sued the corporation for £210,000 following its coverage of a South Yorkshire Police raid on his home in Sunningdale, Berkshire, in August 2014.
Officers were investigating an allegation of historic child sex abuse against him, which Sir Cliff has always denied.
The star was never arrested or charged with any offence.
High Court judge, Mr Justice Mann, said the BBC had infringed the celebrity's privacy rights in a "serious and sensationalist way".
And Iain was left incensed after hearing the BBC was considering an appeal against the judgement.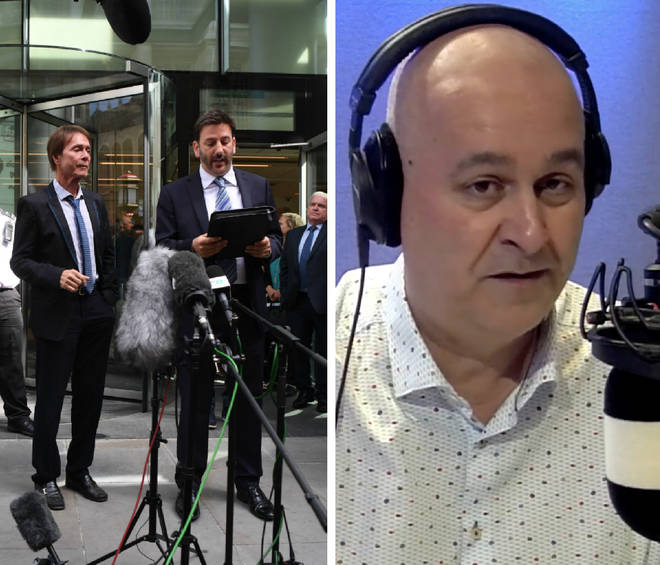 He thundered: "The BBC should never have spent license fee payers' money onthis, they should have issued a full and fulsome apology to Sir Cliff Richard at the beginning.
"It is an absolute outrage today that Fran Unsworth, the director of News at the BBC, stands in front of the court and doesn't issue a full apology.
"It was a very half-hearted one indeed and then she has the temerity to say that they're going to look into an appeal.
"I think that absolutely says everything you need to know about the way that the BBC behaves in these issues.
"They think they're above the law they, think they can do anything they like!"
BBC director of news and current affairs Fran Unsworth said the judgment would not just affect the corporation, but every media organisation's freedom to report on police investigations.
She said the resulting lack of scrutiny could "undermine the wider principle of the public's right to know" and would "put decision making in the hands of the police".