Iain Dale Schools Caller Who Says PM Would Bomb Syria To "Deflect From Brexit"
12 April 2018, 17:46 | Updated: 12 April 2018, 18:07
Iain Dale branded this caller "outrageous" after she tried to claim Theresa May would join in on possible military action against Syria in a bid to "deflect attention from Brexit".
The Cabinet has been meeting in Downing Street to discuss Britain's response to a suspected chemical attack.
France says it has proof poisonous weapons have been used by the Assad regime, which is believed to have killed dozens in Douma on Saturday.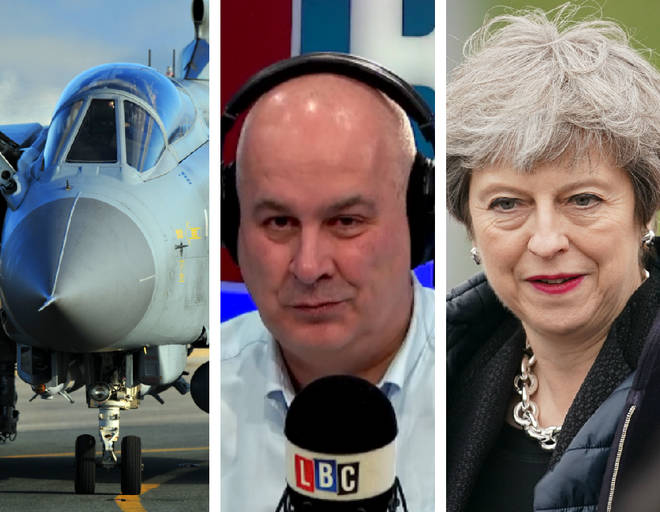 Labour leader Jeremy Corbyn insists MPs must be given a vote on any action.
Shahnaz called Iain because she thought she knew the real reason behind any possible strike.
"It's my opinion and I strongly believe in it that Britain will only go in it because we want to shift the attention from Brexit," she claimed.
When challenged about her "outrageous" accusation, Shahnaz couldn't back it up, but refused to back down.
This led Iain to issue a very stern response.
He thundered: "I do think it's an outrageous thing to say that a British Prime Minister would deliberately put armed services personnels' lives at risk just because they want to deflect from a domestic political problem like Brexit.
"It's an outrageous suggestion and if you can't back it up you shouldn't make it."
Watch the call in full above.