John Bercow - The Commons Speaker You Either Love Or Hate
13 June 2017, 17:47 | Updated: 13 June 2017, 17:51
John Bercow has been re-elected as the Speaker of the House of Commons - but he's not everybody's cup of tea according to one man who knows him best.
The political author Bobby Friedman wrote Mr Bercow's biography and described the unconventional Speaker as a man who you either love or really hate.
There were question marks over whether the Buckingham MP would be challenged over his position after he found himself in hot water in recent months.
Although seen as an impartial role, Mr Bercow previously revealed he voted to Remain in the Brexit referendum and opposed Donald Trump's state visit to the UK.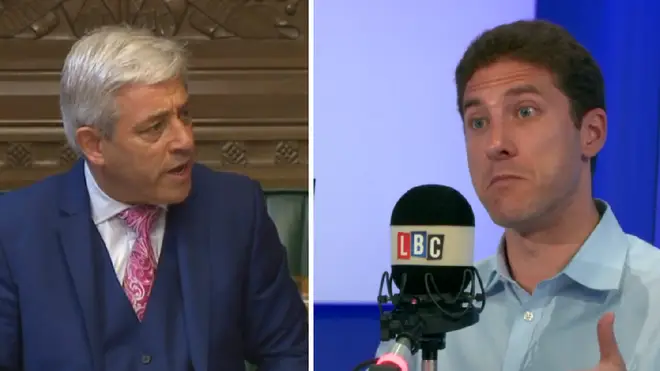 However, as MPs returned to Parliament on Tuesday following the general election campaign - Mr Bercow was re-elected unopposed.
Iain Dale described the Speaker as a "Marmite" figure and Mr Friedman agreed as the pair chatted about the 54-year-old's time in the chamber.
"He is one of the most colourful characters in British politics and has been now for quite some time," Mr Friedman said.
"I think that's what's so engaging about him is you have someone who people really, really like and support him from parts of the House and Commons and some people really hate him.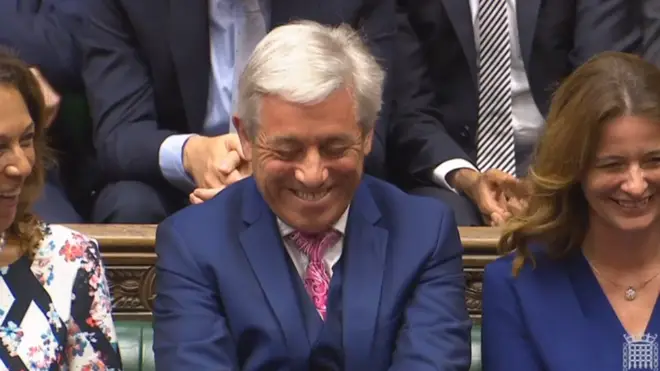 "Over the years I would say that hatred has softened a little bit and some of his biggest opponents have left the House of Commons.
"Over time it is calming down a bit but he still is one of the most divisive figures we have in politics."
So - which side are you on? Watch the fascinating chat above and make your own mind up.