John McDonnell Rubbishes Chancellor's Claim That Austerity Is "Coming To An End"
29 October 2018, 20:43 | Updated: 29 October 2018, 20:51
The shadow chancellor has rubbished Philip Hammond's claim that austerity is "finally coming to an end".
John McDonnell said people would continue to "suffer" despite the Chancellor's £30bn giveaway Budget.
He spoke Iain Dale after Mr Hammond told MPs his plans will help "the strivers, the grafters and the carers" and would pave the way for a "brighter future".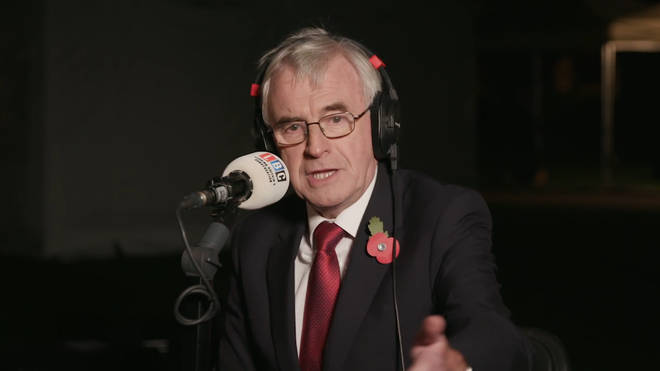 - Budget 2018: How It Will Affect You
There were extra funding commitments for improving roads, schools, high streets, NHS mental health services and the roll-out of Universal Credit.
A new "digital service tax" was also announced, but Mr McDonnell described it as a "publicity stunt".
"Austerity is continuing on," the Labour politician said.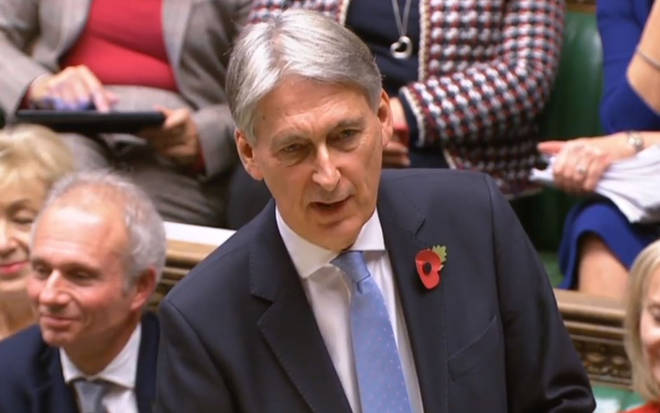 "They have not mended the austerity measures that they introduced over the last eight years.
"It's still continuing!"
Meanwhile the Treasury Chief Secretary Liz Truss dismissed speculation that today was a "pre-election Budget".
"Heaven help us we definitely don't want that," she responded when asked by Iain on Monday evening.
"An election is the last thing any of us want," Ms Truss added.