John McDonnell Calls Govt. Third Runway Decision "Appalling"
25 October 2016, 19:05 | Updated: 28 October 2016, 12:50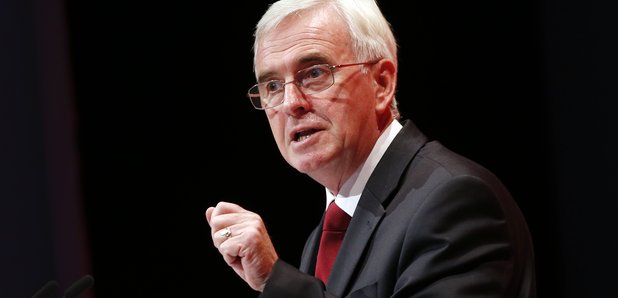 The Labour Shadow Chancellor slammed the government's decision to back a third runway at Heathrow, but expects it to face serious challenges.
"Appalling decision. An absolutely appalling decision."
This was John McDonnell's unequivocal judgement of the decision to go ahead with expanding Heathrow. Like many opposing MPs, he has serious concerns for what it will mean for his constituency, Hayes and Harlington, which will be directly affected by the expansion.
"What it means for my constituents, in the Heathrow villages, is absolutely disastrous."
Houses and whole communities will have to be demolished to make way for the new runway, and he fears as many as 10,000 people could find themselves displaced by the work.
However, Mr McDonnell says he doesn't believe the runway will actually be built due to the air pollution, noise pollution and the "political toxicity" of the move.
Opposition to the third runway has been bipartisan, with Boris Johnson being one of the plan's most vocal critics. Mr McDonnell actually offered Mr Johnson the option of joining him in lying down in front of the bulldozers if they ever start work, and he says the current Foreign Secretary agreed.
"If this does go ahead I look forward to him joining me."
Watch the whole interview here: