LBC Caller Stuns Labour Conference Panellist With Leadership Suggestion
24 September 2018, 21:07 | Updated: 24 September 2018, 21:11
A panellist at the Labour conference was left visibly shocked when an LBC caller put forward his suggestion for the party's next leader.
Conor Pope's mouth dropped when Keith claimed close Jeremy Corbyn ally Chris Williamson ought to take over the reins when the time comes.
The deputy editor of Progress - a centre-left campaign group - was one of four panellists joining Iain Dale to discuss the party from the Labour conference in Liverpool.
Labour supporter Keith phoned LBC to join the debate, and wanted to look at the party's future.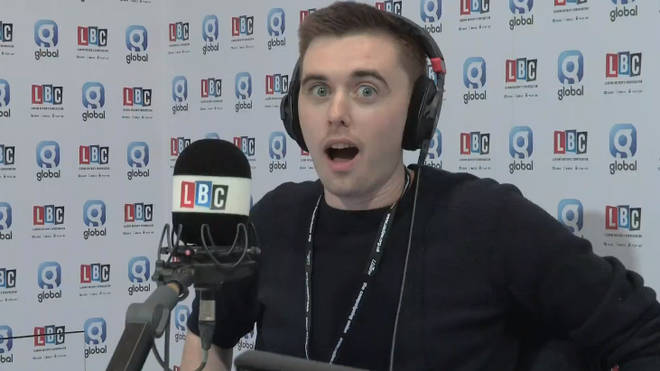 "I phoned to talk about who the next leader should be," he began.
"I think Angela Rayner would be the best of the women, but I think the best of the men would be Chris Williamson."
At this point a visibly stunned Conor replied: "God, it was all going so well… I think Chris Williamson would be an absolute terrible leader of the Labour Party.
"Frankly, I think it is overdue he has the Labour whip withdrawn for his antics during Labour's anti-Semitism crisis."
But, Keith didn't back down.
Watch above.