Brave Caller Shares "Heart Wrenching" Story Of Best Friend's Suicide
10 September 2018, 22:11
James from Middlesex, (not his real name,) shared his tragic experience of his best friend's suicide and described the consequences to his own mental health.
A letter, published to mark the World Suicide Prevention Day, has been signed by almost 150 high profile individuals, including former Shadow Chancellor Ed Balls, MP Caroline Lucas, and Stephen Fry.
The letter describes the potentially devastating impact that reports of suicide can have on the vulnerable and highlights how much young people in particular are influenced by what they see and hear in the media.
Iain Dale invited callers to share their experiences of mental health and suicide and he was quite surprised by the volume of calls he received.
And James from Middlesex (not his real name,) called Iain to share his tragic story telling the LBC presenter that his best friend took his own life a few years ago and that soon after he also considered suicide.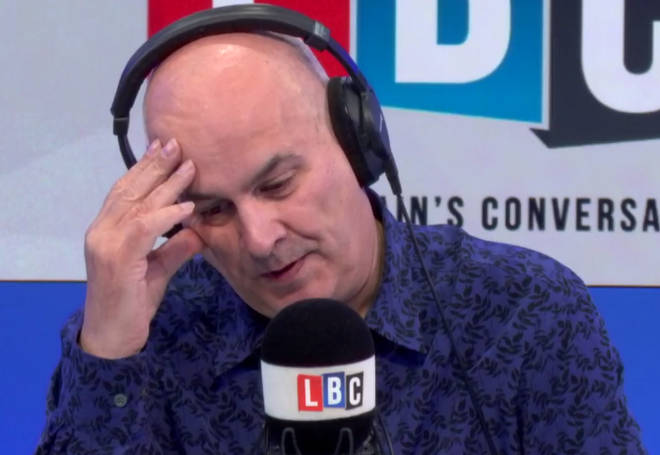 Brimming with emotion James said: "He was down the pub the night before. None of us had any idea there were any problems. And to this day none of us know why he did it.
He continued: "My marriage broke up about three years ago and it was quite sudden.
"I was driving down the motorway and was looking at bridges, and was thinking how fast do I have to go for this not to hurt. And the thing that probably stopped me doing it, was seeing how that had effected my friend's family when he did it.
"I thought I can't do this so I went and got help. In a strange way, I lost my friend like that and it stopped me from doing it.
"You can't talk about [depression] Iain. It's very difficult to speak to people who are close to you when you have a persona that you're life and soul of the party like me.
Suicide is expected to be the cause of 1.5m deaths per year worldwide by 2020, and it is the 15th largest cause of death globally.
Listen to the emotional ten minute call in full above.