Lord Heseltine: Yes, I Do Believe In A United States Of Europe
7 December 2017, 17:58 | Updated: 7 December 2017, 18:06
The former deputy prime minister Lord Heseltine has told LBC he does believe in a United States of Europe.
The Conservative grandee was speaking after the head of Germany's Social Democrats called for ever-closer European integration by 2025.
In a speech at a party conference in Berlin on Thursday, Martin Schulz called for the EU to be turned into a "United States of Europe".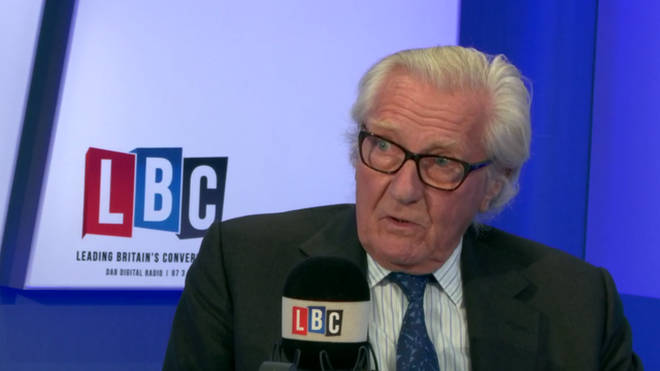 He said the treaty should be drafted involving citizens across the continent.
However it would "be presented to the member states, and those who are against it will simply leave the EU," he said.
Asked whether he believed in what Mr Schulz had proposed, Lord Heseltine told Iain Dale: "Yes I do really, let's not muck about.
A convention shall draft this treaty in close cooperation with the civil society and the people. Its results will then be submitted to all member states. Any state that won't ratify this treaty will automatically leave the EU.

— Martin Schulz (@MartinSchulz) December 7, 2017
"Why? Because I first heard the words in 1948 'we must create a kind of United States of Europe' - who used the words? Winston Churchill."
He continued: "What I don't any difficulty about in the world in which we live is in sharing with our European colleagues a range of important decisions to give us the scale and influence and clout that the giants of tomorrow's world; China, India, the United States have already got."
Watch the interview above.