Michael Gove: I Love Anna Soubry, She's Fantastic!
2 March 2018, 18:46
Michael Gove and Anna Soubry may be on completely opposite ends of the Brexit debate, but that really didn't seem to bother the Environment Secretary.
"I love her, I think she's fantastic," the Cabinet minister told Iain Dale on Friday afternoon.
He made the remarks after Theresa May delivered a landmark Brexit speech in London.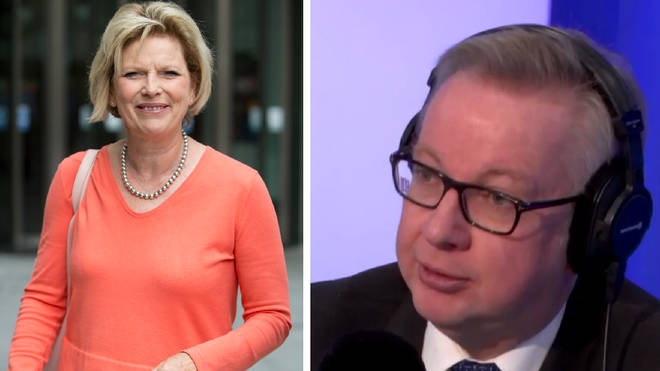 It comes as the Prime Minister faces a fresh rebellion inside her own party as the likes of pro-Remain Ms Soubry table amendments to try and keep Britain inside the Customs Union post-Brexit.
So, how could Mr Gove and Ms Soubry remain inside the same party when they have polar opposite views on leaving the EU?
That's what Iain put to him, and the response he got took him by purpose.
Mr Gove replied: "Because I love her, I think she's fantastic… I think Anna's great!"
Watch the priceless moment above.