Iain Dale's Brexit Panelists Find Agreement After Clashing Over EU Representation
26 November 2018, 21:36
This is the moment panelists on a Brexit debate hosted by Iain Dale found something to agree on after clashing over the UK's representation in Europe.
Iain Dale hosted Femi Oluwole, a co-founder of Our Future, Our Choice, and Nerissa Chesterfield from the Institute of Economic Affairs to debate Brexit.
Nerissa said that it was "not proven" by the 2016 referendum that people were not happy with how the UK was led.
But when she said that people had "not elected representatives in the EU", Femi interrupted.
"Just because only 34% of us turned up to vote in the last European elections doesn't mean we don't have elected representatives, it just means we didn't bother to vote," he said.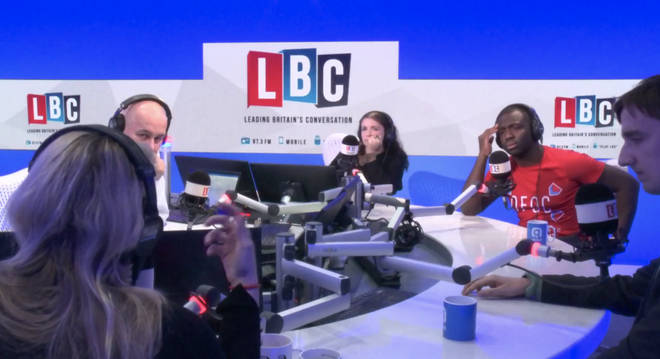 Nerissa replied: "Well what does that say about the belief in the institution and what the EU has become?"
"The biggest reason why most people voted to leave, is that it wasn't about immigration, the biggest reason was sovereignty."
But the panel were able to find agreement when Femi said that Theresa May's deal "makes us less sovereign".
Watch the exchange in the video above.