Mum Of Billy Caldwell Says He Hasn't Had A Seizure Since Cannabis Oil Was Returned
18 June 2018, 19:39 | Updated: 18 June 2018, 19:54
Charlotte Caldwell, the mother of a severely epileptic boy, has told LBC her son has not had a seizure since his cannabis oil treatment was returned over the weekend.
Ms Caldwell branded Sajid Javid a "hero" after the Home Secretary used an "exceptional power" on Saturday to return the oil which was confiscated by officials at Heathrow.
Ms Caldwell brought seven bottles of medical cannabis from Canada to treat the 12-year-old Billy's epilepsy.
She said it left him seizure-free for more than 300 days, but it contains tetrahydrocannabinol which is restricted in the UK.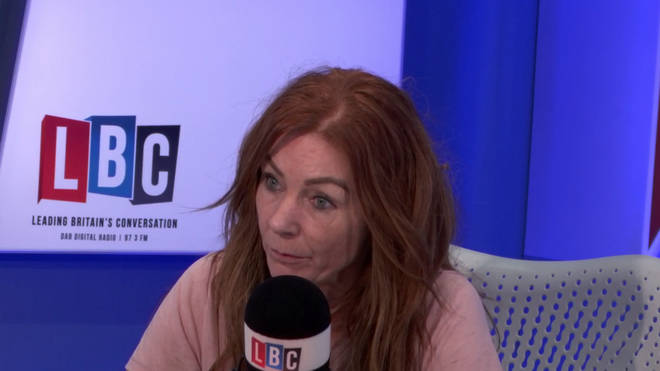 One of the bottles has now been returned, and Ms Caldwell told Iain Dale her son had not had a seizure since.
She's now issued a powerful message to Theresa May as she called for a reform in the law.
Ms Caldwell boomed: "It would be in everybody's interests to come on board, including Theresa May.
"Look what has been achieved today, the media all stands beside us.
"Scotland, England, Wales, Northern Ireland - we're united as a nation.
"So Theresa come on, Sajid, Jeremy Hunt, we can be the global experts in medicinal cannabis for our children.
"Let's start saving their lives!"
Watch the interview above.