Tory MP Nadine Dorries Insists Boris Johnson Is Not Launching A Leadership Bid
18 September 2017, 18:10 | Updated: 18 September 2017, 18:33
Tory backbencher Nadine Dorries has told LBC unless Boris Johnson has gone "partially mad" his latest Brexit intervention is not a subtle leadership bid.
The MP for Mid Bedfordshire played down the speculation, describing it as "putting a gun to his head" if it were true.
It comes after the Foreign Secretary wrote a 4,000-word assessment of Britain's departure from the European Union which was published over the weekend.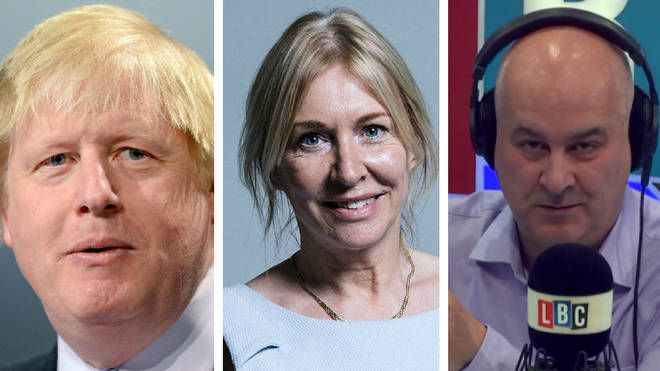 In the lengthy article for the Telegraph, he warned against Britain paying a substantial divorce bill or continuing payment to the EU.
His remarks have prompted speculation that he is mounting a leadership challenge to Theresa May.
However, Ms Dorries told Iain Dale, that definitely was not the case.
She said: "MPs don't want a leadership bid, the members of the party don't want a leadership bid and nobody in the country wants a leadership election right now.
"Unless he has taken leave of his senses and gone partially mad, and I don't think he has, this is absolutely not a leadership bid.
"If it was a leadership bid, I think he'd be doing it in a much more subtle way than this."